Tackling the Complexity of Pregnancy Through Research Inclusion and Equity: We Need a New Playbook
By Dr. Janine A. Clayton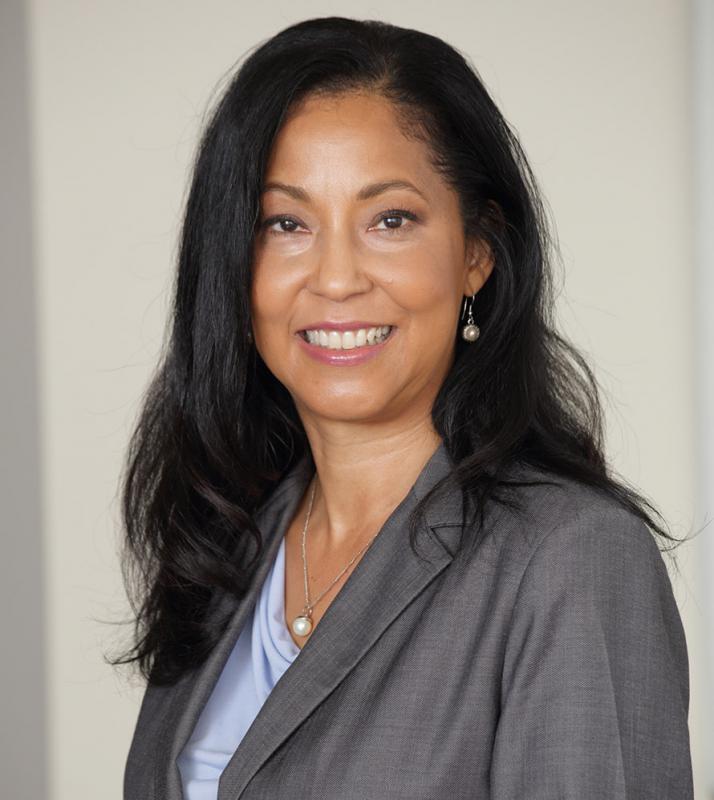 During the month of April, we celebrate both National Minority Health Month and Black Maternal Health Week, which is April 11-17. Even though medicine is the best it has ever been, we still have a long way to go to better understand why maternal health varies so much among women and is poorest for women of color.
Did you know that the risk of a pregnant woman's dying in the United States today is greater than the risk of death faced by her own mother and that Black women have the highest maternal mortality rate?
"The Pregnancy Gap," a report published in Science, details the story of Kinue Beugre, a Black woman who was pregnant and living with lupus, and emphasizes how little physicians and the entire scientific community understand about how pregnant women and their fetuses respond to approved medications. Kinue's story is one of many that make up what we call the pregnancy gap, which partly stems from the issue that pregnant women are often excluded from clinical trials because they are considered a "vulnerable" population. Conversely, clinicians have called for pregnant women to be considered a "complex" population. According to the Centers for Disease Control and Prevention (CDC), excluding pregnant women has extended to COVID-19 vaccine trials.
Examining health outcomes for underrepresented racial and ethnic populations is important because these populations face unique health challenges. Focusing on maternal health is not a new research area for ORWH. The 4th Annual NIH Vivian W. Pinn Symposium in 2019 was titled "Improving Maternal Health: Behind the Numbers" and focused on raising awareness about the alarming disparities in maternal health in the United States. 
Serious racial disparities exist among pregnancy-related deaths: 
Black women have been found to be "three times more likely to die from a pregnancy-related cause than White women," and factors such as "variation in quality healthcare, underlying chronic conditions, structural racism, and implicit bias" contribute to Black women's increased mortality rate (CDC).
Cardiovascular conditions are the leading cause of maternal mortality among Black pregnant women, but over two-thirds of these cardiovascular deaths are preventable (Circulation: Cardiovascular Quality and Outcomes). 
Supporting Black Mothers
We must take this opportunity to focus on how we can support and protect Black mothers. This year's Black Maternal Health Week reminds us to center the Black mother's experience, as well as the experience of Black families and Black systems of care, to help lower the Black maternal mortality rate and create a safer health care environment for all people of color.  
A strong advocate to improve Black maternal health, rights, and justice is the Black Mamas Matter Alliance (BMMA). BMMA strives to: 
Expand the conversation about Black maternal health across the United States
Augment policy, research, and care solutions
Uplift and center the voices of Black mothers, women, families, and stakeholders
Offer a platform for Black-led efforts on maternal health, birth, and reproductive justice
Increase community organizing around Black maternal health
I have been a champion for maternal health throughout my career. In 2010, I called for a research agenda to address the needs of pregnant women, and in 2018, I spoke on Tilted: A Lean In Podcast about the reasons women are so often overlooked in health care. The podcast episode also featured the health care interactions and childbirth experience of tennis champion Serena Williams and additional expert advice from emergency physician Dr. Esther Choo.
As the COVID-19 pandemic continues, it is necessary to focus on how the pandemic has disproportionately impacted communities of color. Communities of color that have experienced racism and discrimination within the U.S. health care system may mistrust health recommendations, including information about the COVID-19 vaccines and booster shots. Partnering with trusted community stakeholders and organizations to hear from and engage with underrepresented populations about the importance of obtaining a COVID-19 vaccine and booster shot can help move us all closer to an end to the pandemic.
In 2021, Dr. Pamela Stratton, Dr. Elena Gorodetsky, and I published "Pregnant in the United States in the COVID-19 Pandemic: A Collision of Crises We Cannot Ignore" in the Journal of the National Medical Association (JNMA). Notably, JNMA seeks to publish research focused on health problems confronting "African Americans and other minority groups … to improve the healthcare of underserved populations both in the United States and abroad." 
In our paper, we highlight the many factors exacerbated by the COVID-19 pandemic that negatively impact pregnant women of color and Indigenous communities. Combined with COVID-19, comorbidities and disparities among pregnant women increase the risk of pregnancy-associated cardiomyopathy, thromboembolism, and hemorrhage, which can result in life-threatening situations and long-lasting health impacts for both mother and baby.  
There is reason to be hopeful about the effectiveness of the COVID-19 vaccines and booster shots, especially for pregnant women. 
The New England Journal of Medicine published research on pregnant women who received a COVID-19 vaccination and found no increased risk for negative pregnancy outcomes—such as "miscarriage, preterm birth, [being] small for gestational age, and neonatal death"—compared with pregnancy and birth outcomes before the pandemic.
Research published in the American Journal of Obstetrics & Gynecology finds that pregnant women and lactating women maintain similar responses to the COVID-19 vaccines when compared with nonpregnant individuals. 
A study conducted in Israel discovered that pregnant women successfully transfer protective antibodies against COVID-19 to their babies. 
The 21st Century Cures Act established the Task Force on Research Specific to Pregnant Women and Lactating Women (PRGLAC). The purpose of PRGLAC is to advise the Secretary of Health and Human Services on gaps in knowledge and research focused on safe and effective therapies for pregnant women and lactating women. PRGLAC brings a multidisciplinary group of Federal and non-Federal representatives to work together and has recommended the inclusion and integration of pregnant and lactating women in the clinical research agenda. 
Moving Forward
It is critical to consider the health of diverse racial and ethnic populations and Black maternal health throughout the entire year, not just in April.
At the national level, two policies to help lower Black maternal deaths have been proposed. 
Parental Leave
Another important aspect of pregnancy and birth is parental leave. The United States, along with Papua New Guinea and Suriname, remains one of three countries worldwide without national paid maternity leave policies. However, a growing body of research suggests that parental leave improves the health of both mothers and their babies. 
Research published in the Maternal and Child Health Journal using a national survey of mothers ages 18 to 45 finds "paid maternity leave significantly predicts lower odds of maternal and infant re-hospitalization and higher odds of doing well with exercise and stress management." It is essential we continue to conduct scientific research to learn more about the effects of parental leave on maternal and child health, especially among diverse populations.
Professional Settings
In professional settings, we can change the underrepresentation of women in scientific fields. The Association of American Medical Colleges (AAMC) finds that women received almost half of medical school degrees in 2018–19 but accounted for only 18% of key leadership positions, such as department chairs and deans. Women can be equally present at all levels within academia. 
At NIH, we continue to work to address gender discrimination and foster inclusive excellence in all our endeavors. We proudly and publicly support women in science. NIH leadership established the NIH Equity Committee, the Women Scientists Advisors, and the Working Group on Women in Biomedical Careers to promote the efforts, research, and visibility of women in science.
Another opportunity to break biases and promote inclusivity is the "Bench to Bedside: Integrating Sex and Gender to Improve Human Health" e-learning course. This free course offers continuing medical education (CME) credit to incentivize biomedical researchers, clinicians, and students in health professions to gain knowledge they can apply in designing and conducting research and/or interpreting evidence for clinical practice. 
Finally, the NIH Maternal Morbidity & Mortality (MMM) Web Portal is a resource developed by ORWH. The goal of the MMM Web Portal is to lead the conversation about maternal health and act as a centralized hub for information about the maternal health public crisis. The portal also offers information on maternal health research initiatives across NIH, ongoing studies, funding opportunities, and additional resources.  
The COVID-19 pandemic has shed light on many crucial health care needs across the globe, and an important area of focus is prevention. The NIH Office of Disease Prevention (ODP) works to increase "the visibility of prevention research" and conducts research to fill critical gaps in knowledge. For example, ODP's new strategic priority focuses on how to "promote and coordinate prevention research that addresses health disparities." 
Additionally, there are many ways in which communities and health care providers can work to decrease Black maternal mortality and close the pregnancy gap. 
Pre-pregnancy counseling provides health education, assesses risks, and provides interventions before pregnancy occurs. 
Community and faith-based outreach programs leverage trusted relationships to help spread information to populations experiencing health disparities. 
Increasing diversity in television, magazines, newspapers, and social media could uplift diverse voices and opinions. 
We have an opportunity to make significant change to protect mothers in underserved groups and their children. We can accomplish more by working together to lift up women in science and academia and equalize their share of leadership positions. Together, we will continue to produce impactful research to improve the lives and health of all people in underrepresented racial and ethnic groups.