Recognizing the Women in Science Making History: Yesterday, Today, and Tomorrow
By Dr. Janine A. Clayton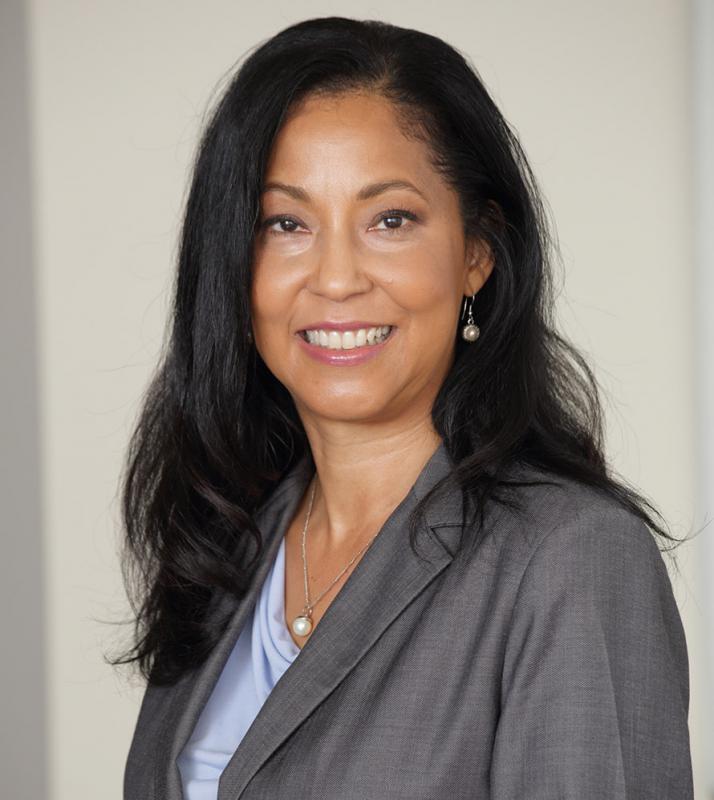 This Women's History Month, we particularly honor women "Providing Healing, Promoting Hope," which is this year's theme. Women are on the front lines of biomedicine and have made contributions as pioneers in women's health research for decades. Women researchers in government, industry, and academia have contributed to many of the scientific advances and health practices we enjoy today. 
Women in Science Yesterday
Two women in particular come to mind when considering the long-term impact their work has had on women's health research, Ruth L. Kirschstein, M.D., and Vivian W. Pinn, M.D.
Dr. Kirschstein was a pathologist and the first woman to serve as director of an institute at NIH—the National Institute of General Medical Sciences. She was a key player in the development of a safe and effective polio vaccine. Dr. Kirschstein advanced equitable access to basic biomedical research and training programs among all students. Both her legacy of mentoring many people within and outside the walls of NIH and her championing biomedical researchers from underrepresented racial and ethnic groups inspire what we do at ORWH every day.
Dr. Pinn was the first full-time Director of ORWH and the first woman in the U.S. to chair an academic pathology department—a position she held at the Howard University College of Medicine. She is a biomedical pioneer who was a proponent of women's health being a top priority at NIH. Dr. Pinn promoted the need to focus on factors relating to how sex and gender intersect with race and ethnicity to influence women's health. 
We celebrate Dr. Pinn's legacy each May through our annual Vivian W. Pinn Symposium, which takes place during National Women's Health Week. The 6th Annual Vivian W. Pinn Symposium is happening May 12. Stay tuned for more information. 
Women in Science Today
It's exciting to see the accomplishments of women in science who are having a significant impact on health research and making history now, including Katalin Karikó, Ph.D., Özlem Türeci, M.D., and Kizzmekia Corbett, Ph.D.
Dr. Karikó specializes in mRNA technology in immunology and therapies. She holds U.S. patents for the application of non-immunogenic, nucleoside-modified RNA, which was licensed by BioNTech and Moderna for COVID-19 vaccine development. Her work on creating immune cells that produce vaccine antigens is contributing to cancer vaccine research.
Dr. Türeci is a physician and scientist and the co-founder and Chief Medical Officer of BioNTech. She and her husband spent more than 20 years researching mRNA vaccine technology and leveraged that research to develop a COVID-19 vaccine. They partnered with Pfizer, and by December 2020, a COVID-19 vaccine was authorized for use in Britain and in the U.S. 
Dr. Corbett is a viral immunologist and Assistant Professor at Harvard University. She is one of the leading scientists in U.S. vaccine research and was a member of the NIH Coronavirus Vaccines and Immunopathogenesis Team. Dr. Corbett was also part of a Facebook Live event with ORWH and shared her perspectives in a discussion about leadership among women in science, technology, engineering, mathematics, and medicine (STEMM) fields. 
There are many other women in science whose research and accomplishments are worth celebrating. I'm honored to be working alongside so many women who are dedicated to advancing health outcomes for all people. 
Recognizing Unique Challenges for Women in Science
COVID-19 has illuminated some of the career challenges that women in science continue to face. Publishing is an important part of a researcher's career, yet the scientific publishing output from women researchers has decreased. Findings from a 2021 National Academies of Sciences, Engineering, and Medicine report titled The Impact of COVID-19 on the Careers of Women in Academic Sciences, Engineering, and Medicine are telling: 
Women published fewer papers and received fewer citations of their work between March 2020 and December 2020 compared with before the pandemic.
A 4.9% reduction in women first authors was seen across all topics between March 2020 and December 2020 compared with the same period in 2019.
Additionally, according to the Association of American Medical Colleges, women's advancement into senior roles in academic medicine has been stymied. Women of color are dramatically underrepresented across all career stages, about 13% of medical faculty, with little improvement over nearly a decade. Programs designed to increase the number of scientists from underserved racial and ethnic groups have mostly been dominated by scientists who are men. 
We have more than a pipeline problem. Lots of women begin scientific and medical careers, but many leave, and few reach leadership levels. Such a disparity is not because women are less capable or qualified; it's a systemic issue that we and others are working to improve. 
Paving the Way for Women in Science Tomorrow
Women are more likely to make history if career paths are free from bias, sexual harassment, and policies that disadvantage them. ORWH is working to create the system we want by building on the past and advancing careers and diversity for better science. NIH has several resources to address challenges for women in biomedical careers.
The Professional/Career Development Tools & Resources page of the NIH Women in Science website includes information related to facilitating the research careers of women. The Women of Color Research Network (WOCRN) is a LinkedIn group created to provide women of color and supporters of their advancement in the biomedical sciences information about the NIH grants process, advice on career development, and a forum for networking and sharing information. It boasts more than 1,900 members so far.
Additionally, the Building Interdisciplinary Research Careers in Women's Health (BIRCWH) career development program connects junior faculty to senior faculty with shared interest in women's health and sex differences research. Since 2000, there have been 88 grants to 44 institutions supporting more than 750 junior faculty members through BIRCWH. About 84% of the BIRCWH Scholars today are female, and 21% of BIRCWH Scholars in a recent cohort are from underrepresented racial and ethnic groups, and we look forward to that growing. 
There are other resources available to support women in science:
Together we can establish an equitable culture free of barriers to racial and gender equity in the biomedical research workforce. Consider signing up for updates on how you can be part of the change in building a better tomorrow for all women in science.