Created by the Office of Research on Women's Health (ORWH) in partnership with NIH Institutes, Centers and Offices (ICO), the Building Interdisciplinary Research Careers in Women's Health (BIRCWH, pronounced "birch") is a mentored career-development program designed to connect junior faculty, known as BIRCWH Scholars, to senior faculty with shared interest in women's health and sex differences research. Since the program was created in 2000, more than 750 junior faculty have been part of the BIRCWH career development training from ORWH and its partners among the NIH Institutes and Centers. There are 19 active BIRCWH programs. ORWH and the NIH Institutes and Centers contribute over $15 million per year to support this career development program. 
About BIRCWH
The BIRCWH awards are an NIH-wide collaborative effort. The BIRCWH program's current and past co-sponsors include the Eunice Kennedy Shriver National Institute of Child Health and Human Development (NICHD), the National Cancer Institute, the National Institute on Aging, the National Institute on Alcohol Abuse and Alcoholism, the National Institute of Allergy and Infectious Diseases, the National Institute of Arthritis and Musculoskeletal and Skin Diseases, the National Institute on Drug Abuse (NIDA), the National Institute of Dental and Craniofacial Research, the National Institute of Environmental Health Sciences, the National Institute of Mental Health, and the Office of AIDS Research. ORWH is the NIH lead for the BIRCWH program and works with NIAMS and NIDA to provide grants management for the awards.
To be eligible for the BIRCWH program as a BIRCWH scholar, junior faculty—men and women—must have recently completed clinical training or postdoctoral fellowship and must plan to conduct interdisciplinary basic, translational, behavioral, clinical, and/or health-services research relevant to women's health. Most BIRCWH Scholars move on to obtain independent NIH grant funding after their participation in the BIRCWH program. Starting FY 2023, the BIRCWH program has expanded to include BIRCWH trainees who are post-doctoral fellows or instructor-level faculty.
Interested in getting involved or learning more about the BIRCWH program? Please reach out to ORWH at ORWHCareers@nih.gov.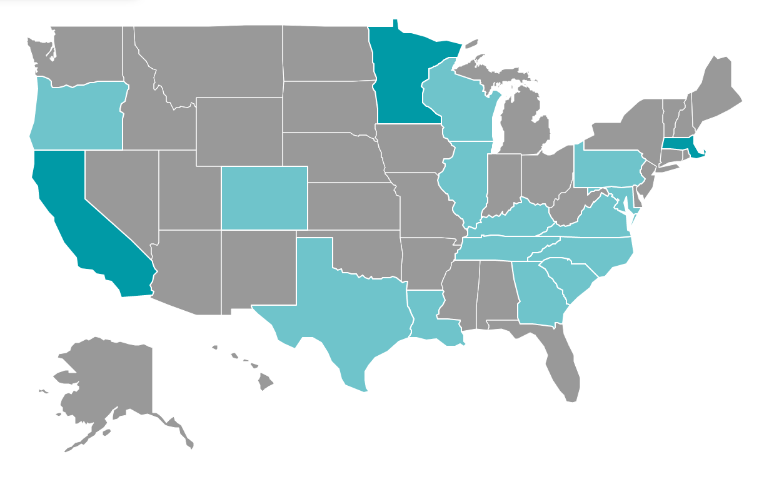 Background to the BIRCWH
BIRCWH 20th Anniversary series
Ruth L. Kirschstein Memorial Lecture
Dr. Ruth Kirschstein—an exceptional scientist, mentor, and health administrator—was the first woman to direct an NIH institute. She led the National Institute of General Medical Sciences from 1974 to 1993 and later served as Principal NIH Deputy Director and twice as NIH Acting Director. The Ruth L. Kirschstein Memorial Lecture is presented in honor of her life and achievements.
Year  
Event
Speaker
2016
Conference on Evidence-Based Innovations to Support Women in Biomedical Research Careers
June 6, 2016
Shirley Malcom, Ph.D.
Director, Education and Human Resources Programs, American Association for the Advancement of Science
2018
BIRCWH Annual Meeting
November 28, 2018
Jeanne-Marie Guise, M.D., M.P.H.
Professor of Obstetrics and Gynecology, Oregon Health & Science University School of Medicine
2019
BIRCWH Annual Meeting
December 11, 2019
Judith Regensteiner, Ph.D.
Professor of Medicine, University of Colorado School of Medicine
2020
BIRCWH Annual Meeting
December 14, 2020
Patricia E. Molina, Ph.D.
Richard Ashman Professor and Head, Department of Physiology;
Director, Alcohol and Drug Abuse Center of Excellence;
Director, Comprehensive Alcohol-HIV/AIDS Research Center, School of Medicine;
Louisiana State University Health Sciences Center New Orleans
2021
BIRCWH Annual Meeting
December 13, 2021
Molly L. Carnes, M.D., M.S.
Virginia Valian Professor, Departments of Medicine, Psychiatry, and Industrial and Systems Engineering;
Director, Center for Women's Health Research;
Co-Director, Women in Science & Engineering Leadership Institute;
University of Wisconsin–Madison
2022
BIRCWH Annual Meeting
November 2, 2022
Katherine E. Hartmann, M.D., Ph.D.
Vice President for Research Integration
Associate Dean for Clinical and Translational Scientist Development
Professor, Obstetrics and Gynecology & Medicine
Lucius E. Burch Chair, Reproductive Physiology & Family Planning
Vanderbilt University
2023
BIRCWH Annual Meeting
December 5, 2023
Karen M. Freund, M.D., M.P.H
Physician-in-Chief, Department of Medicine, Tufts Medical Center
Sheldon M. Wolff Professor and Chair, Department of Medicine, Tufts University School of Medicine
Harry and Elsa Jiler Clinical Research Professor, American Cancer Society
Legacy of Leadership Lecture
The inaugural presentation of the Legacy of Leadership Lecture was delivered at the 20th Anniversary of the Building Interdisciplinary Research Careers in Women's Health Annual Meeting  on December 14, 2020.
Year  
Event
Speaker
2020
BIRCWH Annual Meeting 
December 14, 2020
Claire E. Sterk, Ph.D.
President Emerita 
Charles Howard Candler Professor of Public Health 
Emory University
2021
BIRCWH Annual Meeting
December 13, 2021
Claire Pomeroy, M.D., M.B.A.
President
Albert and Mary Lasker Foundation
2022
BIRCWH Annual Meeting
November 2, 2022
Judith A. James, M.D., Ph.D.
Lou C. Kerr Endowed Chair in Biomedical Research
Associate Vice Provost for Clinical and Translational Science
George Lynn Cross Professor of Research, Professor of Medicine, Professor of Pathology
Adjunct Professor of Microbiology and Immunology
Oklahoma University Health Sciences Center; Vice President of Clinical Affairs
Member and Program Chair, Arthritis & Clinical Immunology Research Program
Oklahoma Medical Research Foundation
2023
BIRCWH Annual Meeting
December 5, 2023
Lindsey A. Criswell, M.D., M.P.H., D.Sc.
Director, National Institute of Arthritis and Musculoskeletal and Skin Diseases (NIAMS)
Head, Genomics and Autoimmune Rheumatic Disease Section, Medical Genetics Branch, National Human Genome Research Institute (NHGRI)
Research Spotlight