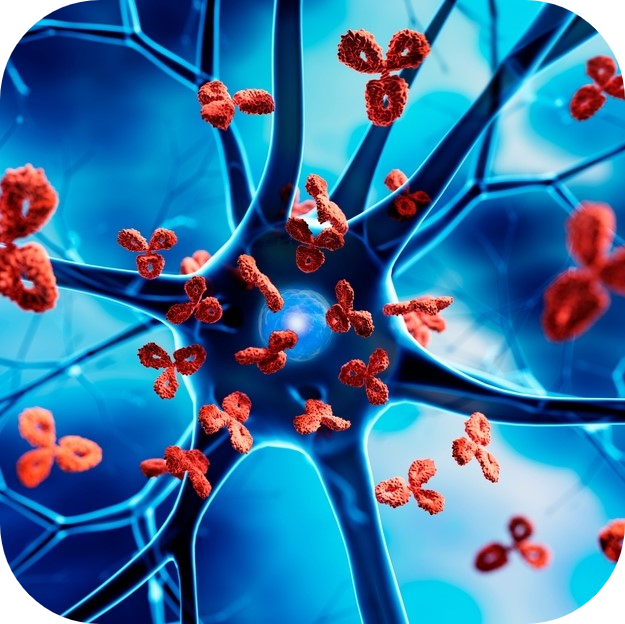 Approximately 8% of the U.S. population is living with an autoimmune disease, and nearly 80% of those with an autoimmune disease are women.[1]  The category of autoimmune diseases includes between 80 and 150 conditions (depending on the source) that are chronic and in many cases debilitating—with no known cures.[2]  These diseases can affect almost every organ in the body and can occur at any point across the lifespan.[3]  Despite the large burden of disease, many autoimmune diseases are understudied, and treatment options are limited. 
To accelerate progress in this area, in 2022, the U.S. Congress directed NIH to establish an Office of Autoimmune Disease Research within ORWH.
As described in the Consolidated Appropriations Acts, 2023 (Public Law 117-328) for the departments of Labor, Health and Human Services, and Education, and related agencies, the Office of Autoimmune Disease Research (OADR-ORWH) will:
Coordinate development of a multi–institute and center (IC) strategic research plan; 
Identify emerging areas of innovation and research opportunity; 
Coordinate and foster collaborative research across ICs; 
Annually evaluate the NIH autoimmune disease research (ADR) portfolio; 
Provide resources to support planning, collaboration, and innovation; and 
Develop a publicly accessible central repository for ADR. 
These directives—along with the findings of the National Academies of Sciences, Engineering, and Medicine (NASEM) report titled Enhancing NIH Research on Autoimmune Disease—guide the establishment of the office. 
Currently, ADR expertise is housed across various NIH institutes, centers, and offices (ICOs) in alignment with their mission areas. Establishing OADR-ORWH within the NIH Office of the Director (OD) positions it well to amplify and integrate individual ICO efforts and create opportunities for collective innovation. 
OADR-ORWH's mission will echo that of the overarching mission of NIH—to seek fundamental knowledge about the nature and behavior of living systems and the application of that knowledge to enhance health, lengthen life, and reduce illness and disability.