We Have an Opportunity to Improve Heart Health for Black Women
By Dr. Janine A. Clayton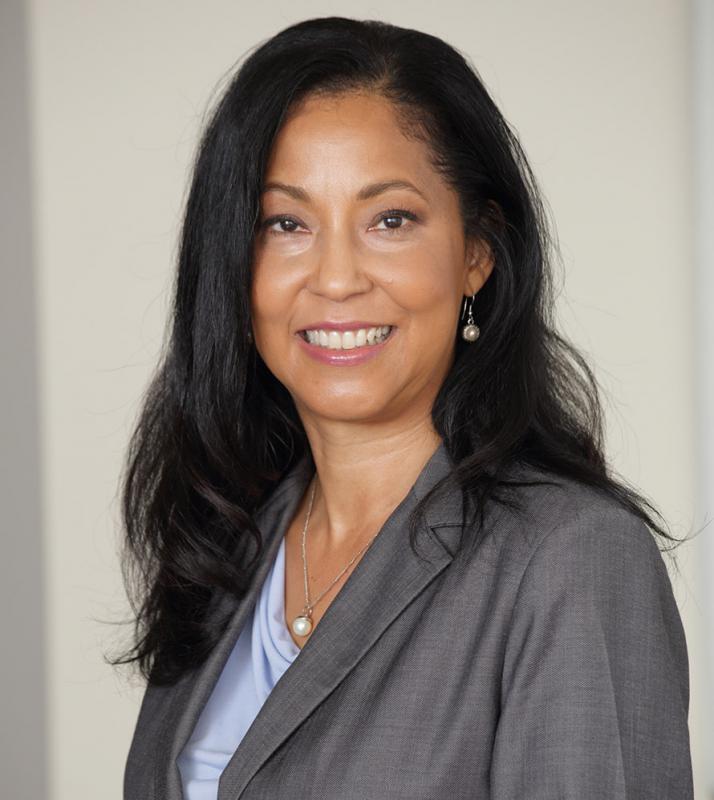 Did you know that American Heart Month was established in 1963 and Black History Month began soon after, in 1970? Coincidentally, they share the month of February. As we recognize both observances in 2022, this is a great time to discuss Black health and wellness—the official theme for this year's Black History Month—and how it relates to heart health. Heart disease, heart attacks, and high blood pressure affect both men and women, yet race and ethnicity need to be considered alongside sex and gender when looking at health outcomes. 
After more than 50 years of talking about heart health and embracing Black history, we have a lot of data demonstrating how women, particularly Black women, and other underserved populations are at increased risk for poorer health outcomes. For example, high blood pressure—which, left untreated, can lead to heart disease—disproportionately affects Black women. 
Taking care of your heart is about more than preventing disease; it's also about attaining and maintaining your best health. More should be done to enhance and expand women's health research because the findings from studies will impact millions of women's lives and their families.
Although we have seen a decline during the past few decades in mortality rates from coronary heart disease and stroke—attributed in part to prevention and timely advanced treatments for conditions such as high blood pressure and cholesterol—the National Heart, Lung, and Blood Institute is still seeing concerning trends:
Symptoms of coronary heart disease can vary from person to person. 
Nonobstructive coronary artery disease is more common in women and harder to diagnose in women, so they may not be diagnosed and treated as quickly as men.
Coronary heart disease is the leading cause of death for Black, Hispanic, and White people in the U.S. 
During pregnancy, Black women are more likely than White women to develop preeclampsia. Women who have had preeclampsia have a higher risk of developing high blood pressure and heart disease later in life.
High blood pressure is more common in Black and Hispanic adults than in White and Asian adults. According to the U.S. Department of Health and Human Services Office of Minority Health, Black women are nearly 60% more likely to have high blood pressure than non-Hispanic White women. Compared with other racial and ethnic groups, Black people tend to have higher average blood pressure numbers and get high blood pressure earlier in life.
In older adults, women are more likely than men to develop high blood pressure.
There is a spectrum of inequities for women's health—beyond just heart health—we must and can work together to overcome. Every person should have an equitable opportunity to attain their full health potential, regardless of their race, ethnicity, economic status, or geographic location. To achieve health equity, it is important that we provide what is necessary for every individual. Equity is important for Black women to attain their best health and wellness.
At the individual level, research shows that women aren't listened to as well as men, and their symptoms tend to be overlooked, resulting in misdiagnosis or undertreatment. Women and men know their bodies, so we must listen to each person fairly to understand their concerns.
At the institutional level, women are included in fewer numbers in some studies than men, and women's health papers are less likely to be accepted and cited. Considering women's share of the population today and their central role as caregivers and decision-makers for their families, these inconsistences contradict inclusion and equity policies and good science.

Ways to Improve Heart Health
Let's keep the focus of February in our line of sight throughout the year, by continuing to examine race, ethnicity, and other social determinants alongside sex and gender when working to improve health outcomes. Let's continue to study women and men in clinical research and consider the possible influences of sex at every stage of the research process (from animal models to humans). ORWH continues to support research focused on understudied, underrepresented, and underreported (U3) populations of women, including through our U3 Administrative Supplement Program and our webinar series that focuses on research on diverse populations.
Together, we can continue to make progress and move forward by reminding all women, especially Black women, that their health and wellness matters. Steps women can take to sustain their heart health and their overall health and wellness, this and every month, include:
Visiting their primary care doctor as a first step to checking their heart health.
Maintaining a healthy diet and exercising.
Monitoring their blood pressure at home.
Prioritizing their health, being aware of family history, and seeking additional support if necessary.
Encouraging the women in their lives to do the same.
Steps the medical and research communities can take are:
Listening to women when they report symptoms and employing a culturally competent approach in health care delivery.
Including women from all backgrounds affected by a disease in research to better understand women's health and how diseases and medicine affect their health. Robust outreach plans are needed to ensure opportunities for all to participate. 
Encouraging women to participate in clinical research and thereby contribute to the understanding of clinically meaningful differences in women's and men's responses to treatments. This also requires a consideration of how to ensure that these opportunities are accessible to diverse populations. To learn how, talk to your doctor or visit the NIH Clinical Center's "Opportunities for Volunteers" webpage.
Enhancing the diversity of the biomedical workforce by encouraging men and women to join the research community and to study women's health and sex differences. The Building Interdisciplinary Research Centers in Women's Health (BIRCWH) program is helping to connect junior faculty members who have completed clinical training or postdoctoral fellowship with opportunities to conduct interdisciplinary basic, translational, behavioral, clinical, and/or health services research relevant to women's health.
I wish each of you a healthy American Heart Month and Black History Month. The more we know, the more inclusive and healthier we can all become.