Mentoring as an Important Force for the Future of Women in Science
By Dr. Janine A. Clayton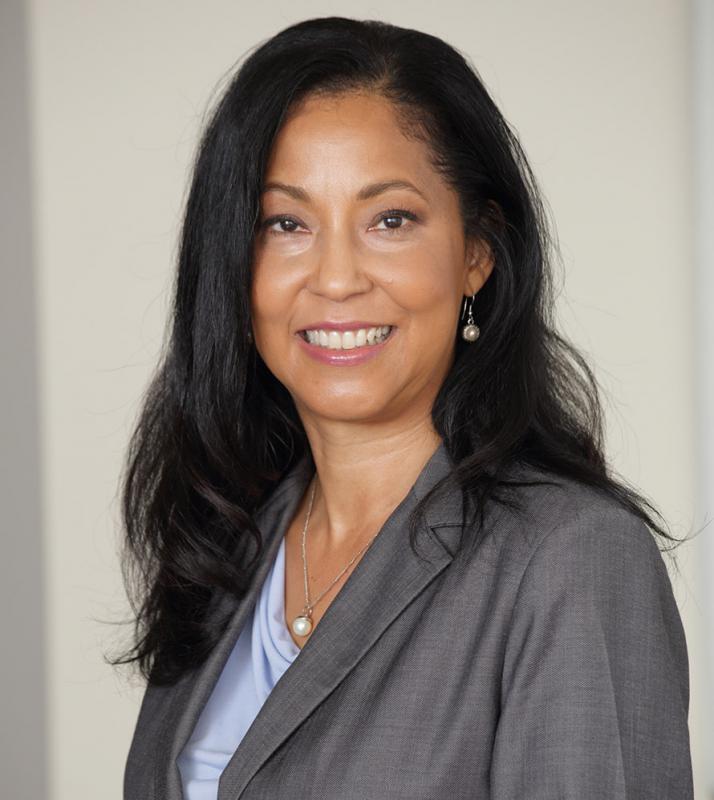 As we welcome the new year, it seems fitting that the first month of the year is also the month in which we recognize National Mentoring Month. For many of us, the start of the new year brings with it a sense of reflection on accomplishments of the past, as well as aspirations for the future. It is impossible for me to reflect on the past without a deep sense of gratitude for the mentors throughout my career who have helped, challenged, and shaped me along the way. As I look towards the future—particularly as I consider the immense impact of the pandemic on women in the biomedical workforce—I am convinced that mentoring will be a critical force in moving us towards a better future for women in science.  
At ORWH, we envision a future of science where women and particularly women of color are represented equitably across the biomedical enterprise—as principal investigators, tenured professors, department heads, deans, venture capitalists, CEOs, and in other positions of leadership across business, academia, and government institutions. However, as data continue to reveal, we are far from reaching this reality. 
Recent data from 2018–2019 show that although women represented 51% of medical school applicants and 48% of medical school graduates across academic medicine, women made up only 25% of full professors and 18% of Department chairs and 18% of deans.1 This disparity is even more pronounced for women of color, who are dramatically unrepresented across career stages.2 More broadly, pre-pandemic data estimated that women made up only 28% of the workforce in science, technology, engineering, and math.3
The need for systemic change to advance women in biomedical careers is evident, and ever more critical in the current context of the COVID-19 pandemic. A recent report published by the National Academies of Sciences, Engineering, and Medicine (NASEM) found that "evidence available at the end of 2020 suggests that the disruptions caused by the COVID-19 pandemic endangered the engagement, experience, and retention of women in academic STEMM, and may roll back some of the achievement gains made by women in the academy to date."4 A study by University of Illinois Chicago researchers found that the COVID-19 pandemic "disproportionately affected women who are early and mid-career academic faculty members."5 These studies are among many others that point to the need for institutions and individuals to address the obstacles faced by women in biomedical careers and promote the cultural and systemic change needed to recruit and retain more women in science. 
Mentoring is a critical communication channel through which we as a biomedical research community can both gain an understanding of the challenges faced by women in science and provide support. In another recent report, the NASEM emphasizes comprehensive mentoring among the recommendations to address the underrepresentation of women in science, engineering, and medicine.6
Unfortunately, the COVID-19 pandemic has not only exacerbated and illuminated the challenges experienced by women in science, but it has also disrupted the usual channels, spaces, and patterns of our day-to-day communication, forcing all of us to reimagine how we network, connect with others, and ask for assistance when we need it. It is for this reason I think it important as we enter this new year to emphasize the importance of mentorship. As we re-envision what professional communication looks like in the wake of the pandemic, I want to offer a reminder that both being a mentor and seeking a mentor requires dedication and intentionality, now more than ever.
In The Science of Effective Mentorship in STEMM, the NASEM emphasizes that "all participants in the mentorship ecosystem should recognize that [an individual's] identities influence academic and career development and thus are relevant and significant for effective mentorship."7 This recommendation highlights the important fact that we all come to the table with intersecting identities that shape who we are and how we navigate the world—including our race, ethnicity, socioeconomic background, gender expression, and religious association, among many others. Rather than ignore these aspects of ourselves as we seek or develop mentoring relationships and navigate our career, these aspects of ourselves and others should help inform how we seek mentorship and build our career. As the report recommends:
Institutional leadership should intentionally support mentorship initiatives that recognize, respond to, value, and build upon the power of diversity. … Mentors should learn about and make use of inclusive approaches to mentorship such as listening actively, working toward cultural responsiveness … and reflecting on how their biases and prejudices may affect mentees and mentoring relationships, specifically for mentorship of underrepresented mentees. Mentees should reflect on and acknowledge the influence of their identities on their academic and career trajectory … [and] should seek mentorship that is intentional in considering their individual lived experiences.
These recommendations are both timely and powerful as we consider what the mentoring ecosystem will look like emerging from the global pandemic. Although I am deeply concerned about the ways in which the COVID-19 pandemic has negatively affected the careers of women in science, I am heartened by the indomitable generosity of leaders around me who are committed to improving the future of science for everyone, such as those featured in the ORWH Pearls of Wisdom series on our Women in Science website.
I am delighted to share that ORWH will soon release twelve new videos as part of the ongoing Pearls of Wisdom series, featuring incredible leaders of NIH Institutes and Centers who are women scientists—such as Dr. Debara L. Tucci, Director of the National Institute on Deafness and Other Communication Disorders, and Dr. Shannon N. Zenk, Director of the National Institute of Nursing Research, among others. The new videos will also include male allies, such as Dr. Bruce J. Tromberg, Director of the National Institute of Biomedical Imaging and Bioengineering, and our long-time ally of women's health research, Dr. Francis Collins, former NIH Director. These videos are a treasure trove of practical advice, hard-earned wisdom, and inspiration, and remind us that while the field of science and medicine may be challenging, we never need to walk the road alone. 
I have seen and continue to believe that strong mentors can help shape and even change the course of a career. During the Evening Fireside Chat with Dr. Vivian Pinn as part of last year's virtual 5th Annual Vivian W. Pinn Symposium, Dr. Anthony Fauci shared a compelling story that illustrates well the great impact a mentor can make: 
Mentorship is absolutely critical for a young developing scientist. I'm sure it's critical for people in virtually every field, but in science and in medicine it really is important. My mentor ... [was] unselfish in his availability for advice, for counseling, and for partnership with all of us, including me. I got very interested in the diseases that he had been already studying. He took me under his wing and with a great deal of generosity, he gave me a project and really taught me the fundamental basics of how you think about a clinical problem. … Nobody knew who I was, nobody cared who I was, but he did—and that was extremely important in those formative years.

Watch the full discussion with Drs. Pinn and Fauci here. 
So many of us in science have a similar story of someone in our career path taking us under their wing, showing us the ropes, and helping us find our way in the vast biomedical enterprise. Although we each must chart our own path, we must never allow our independence to isolate us from the relationships that will keep us going when we need it most. As we look towards the new year, I hope that all of us will consider the wisdom Dr. Pinn shared during the Evening Fireside Chat, "Have a mentor and be a mentor." If we take this to heart, we will not only strengthen ourselves, but we will lay the foundation for a better future for all women in science. 
References
1 Association of American Medical Colleges. (2020). The State of Women in Academic Medicine 2018-2019: Exploring Pathways to Equity. Association of American Medical Colleges. https://store.aamc.org/the-state-of-women-in-academic-medicine-2018-2019-exploring-pathways-to-equity.html

2 National Academies of Sciences, Engineering, and Medicine. (2020). Promising Practices for Addressing the Underrepresentation of Women in Science, Engineering, and Medicine: Opening Doors: Proceedings of a Symposium–in Brief. Washington, DC: The National Academies Press. https://doi.org/10.17226/25785

3 National Science Board. Science & Engineering Indicators 2018 (NSB-2013-1). (2018). National Science Foundation. https://nsf.gov/statistics/2018/nsb20181/report

4 "Overview." National Academies of Sciences, Engineering, and Medicine. (2021). The Impact of COVID-19 on the Careers of Women in Academic Sciences, Engineering, and Medicine. Washington, DC: The National Academies Press. https://doi.org/10.17226/26061

5 University of Illinois Chicago, December 9, 2021. "Early, mid-career women experienced higher stress than other academics during pandemic." Newswise. https://www.newswise.com/coronavirus/early-mid-career-women-experienced-higher-stress-than-other-academics-during-pandemic/?article_id=761982

6 "6 Recommendations." National Academies of Sciences, Engineering, and Medicine. (2020). Promising Practices for Addressing the Underrepresentation of Women in Science, Engineering, and Medicine: Opening Doors. Washington, DC: The National Academies Press. doi: 10.17226/25585

7 "8 Findings and Recommendations." National Academies of Sciences, Engineering, and Medicine. (2019). The Science of Effective Mentorship in STEMM. Washington, DC: The National Academies Press. doi: 10.17226/25568