Supporting Women So They Can Live Healthy Lives from Head to Toe
By Dr. Janine A. Clayton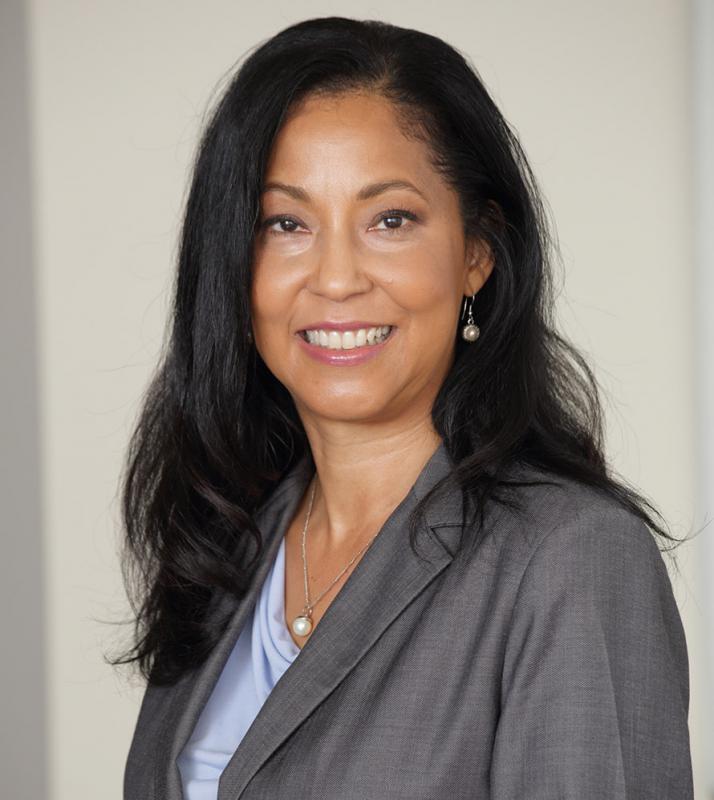 A Whole-Body Approach to Healthy Living 
Each May, we observe National Women's Health Week, as well as Mental Health Awareness Month and Healthy Vision Month. This month serves as a reminder that living a healthy life requires a holistic approach, meaning that health is everything that affects us from head to toe. Although it's important to focus on living a physically and mentally healthy life year-round, the observances in May serve as excellent reminders to take care of ourselves.
National Women's Health Week: "Forward Focus: Achieving Healthier Futures Together"
This year's National Women's Health Week (NWHW) was May 8–14, and the theme was "Forward Focus: Achieving Healthier Futures Together." As an ambassador for NWHW, I believe this is a special time for all women to come together and encourage one another in our efforts to live physically and mentally healthy lives all year long. 
The U.S. Department of Health and Human Services (HHS) highlights specific health areas and details actionable steps women and girls can focus on during NWHW. HHS provides excellent resources and information, such as how to incorporate physical activity into your everyday life, practicing self-care to address mental health needs, the importance of sleep, and more.
6th Annual Vivian W. Pinn Symposium: "The Impact of the COVID-19 Pandemic on the Careers of Women Scientists" 
The COVID-19 pandemic has had substantial effects on the lives of women, including women in biomedicine. On May 12, ORWH hosted the 6th Annual Vivian W. Pinn Symposium. The symposium is held every year during NWHW, and the theme of this year's event was "The Impact of the COVID-19 Pandemic on the Careers of Women Scientists." The keynote address was given by Reshma Jagsi, M.D., D.Phil., Director of the Center for Bioethics and Social Sciences in Medicine at the University of Michigan. Dr. Jagsi spoke about "Promoting Equity for Women in Medicine: Seizing a Disruptive Opportunity."
During the symposium, ORWH also announced the launch of the Sex, Gender, and Intersectionality (SG&I) Innovations Collaborative, which came about after the consideration of ideas presented at the 5th Annual Vivian W. Pinn Symposium. The group seeks to use partnerships and cross-sector collaboration to advance gendered precision health literacy and drive innovation to improve the health of society. The commentary article recently published in Med provides more details on the gender health innovation gap. If you were unable to attend the symposium, the recording of the full meeting can be accessed here.
Mental Health Is Health
Mental Health Awareness Month occurs during May as well, reminding us that our health encompasses the body and mind. Experiencing mental health struggles is normal and is not a character flaw. Notably, the effects of mental health challenges have gendered outcomes, and women are more likely to experience anxiety and depression than men. Effective treatments are available to address anxiety and depression, such as talk therapy and prescription medications. However, limited data are available for medication use among pregnant women, so pregnant women need to take extra precautions if they take medications. 
Serious mental health challenges have emerged during the COVID-19 pandemic, and women have faced unique issues. At the October 2021 meeting of the Advisory Committee on Research on Women's Health, Dr. Brigid McCaw of the University of California, San Francisco gave a talk titled "Women-Centered Health Care Is Trauma- and Resilience-Informed." Dr. McCaw explained how women experience trauma differently than men and how trauma- and resilience-informed care shifts the focus to a whole-person approach and does not focus on just one aspect of an individual's health. 
A commentary article in the Journal of Women's Health outlines how women's health deteriorates and workplace advancement lags compared with men's health and workplace advancement during times of emergency or crisis. The report's recommendations for supporting women's health and career advancement include providing trauma-informed care and increasing the number of women in leadership roles. I agree that to achieve inclusive excellence in science, we must promote women to positions of power and support the ones who are there.
The forthcoming issue of Women's Health In Focus at NIH also will highlight how pandemic-associated stressors and increased demands harm the careers of women in science, technology, engineering, mathematics, and medicine (STEMM). You can sign up to receive the publication here. 
Maternal Mental Health
In some ways, the pandemic has worsened mental health among pregnant women. A recent review article published in Reproductive Health discovered that pregnant women have experienced significant increases in anxiety and depression during the pandemic—highlighting the need for supportive mental health services, especially in the context of maternal health. 
However, digital health interventions provide promising options to help people maintain and improve their mental health. As a result of the pandemic, for example, applications can be readily accessed through smartphone applications and online classes, and these options may offer a more convenient way for people to address mental health needs. Also, meditation is a medication-free approach that may be an important option for pregnant women. Rigorous evaluation of strategies is important to protect consumers. The Eunice Kennedy Shriver National Institute of Child Health and Human Development's Action Plan for Depression and Anxiety During Pregnancy and After Birth provides helpful guidance for dealing with these issues.  
On Mother's Day, the Health Resources and Services Administration launched a toll-free Maternal Mental Health Hotline for expecting and new mothers. Hotline counselors offer callers culturally- and trauma-informed care, referrals to community-based and telehealth providers, evidence-based information, and more. This easily accessible and reliable hotline is another outlet of support for expecting and new mothers across the United States. Also, ORWH released a new Maternal Morbidity and Mortality (MMM) fact sheet that provides statistics on MMM and NIH-wide resources related to maternal health. 
Healthy Vision Month
Vision health is important and affects overall health, and as an ophthalmologist, I am passionate about vision health. People with eye problems are more likely to have other health issues such as diabetes, cardiovascular problems, and high blood pressure. With public health and disparities research as one of its areas of emphasis, the National Eye Institute Strategic Plan: Vision for the Future (2021-2025) lays the groundwork for examining visual impairment and blindness disparities, with a focus among women and underrepresented populations.
This past March, I spoke with Prevent Blindness President and CEO Jeff Todd about eye and vision issues specific to women. During our conversation, I discussed how sex and gender affect eye and vision health, and the full interview can be accessed on the Prevent Blindness website. 
Also, connections have been found between eye disease and mental health outcomes. A review article published in Clinical Ophthalmology reports that many studies show that people with visual impairment have increased rates of depression and anxiety, but more research is needed to understand how visual impairment connects to mental health outcomes. A recent study published in JAMA Ophthalmology links dry eye disease (DED) to depression. The study findings conclude that people experiencing depression "may be likely to have more severe DED." 
The Centers for Disease Control and Prevention (CDC) website offers helpful resources for Healthy Vision Month. CDC recommends ways to protect your vision, such as scheduling a dilated eye exam on a regular basis to check for common eye problems, eating dark leafy greens (e.g., spinach and kale), avoiding smoking, and minimizing alcohol use. 
Concluding Thoughts
As we continue to navigate the pandemic and changes to our daily lives, let's remember to take time to care for ourselves and those around us. Supporting women in their efforts to maintain and improve their mental health can have far-reaching benefits by helping women succeed both personally and professionally. Our health stretches from head to toe, so it's important to incorporate healthy habits that promote physical and mental well-being all year long.