ORWH Announces New Deputy Director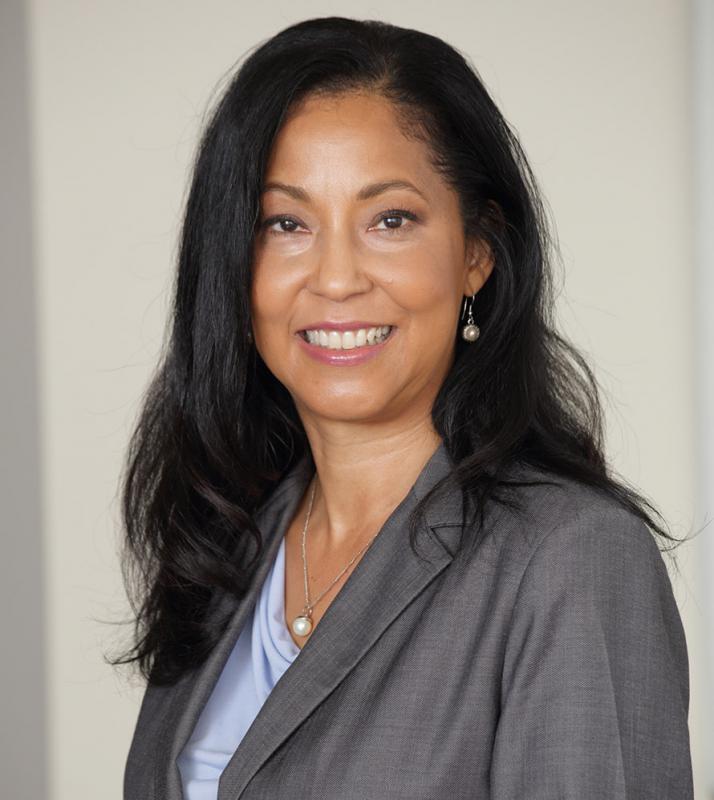 I am pleased to introduce Vivian Ota Wang, M.Phil., Ph.D., CGC as the new deputy director of the Office of Research on Women's Health (ORWH). Dr. Ota Wang comes to ORWH from the Office of Data Sharing Strategy in the Division of Program Coordination, Planning, and Strategic Initiatives for the Office of the Director at NIH. She has a background in genomics, psychology, ethics, and data science, and her expertise will help to further drive innovative ideas and solutions to advance and improve the health of all women.  
Dr. Ota Wang helped to establish the NIH COVID Rapid Acceleration of Diagnostics (RADx®) Data Repository for the RADx Initiative, which aims to accelerate innovation and development, commercialization, and implementation of COVID-19 testing through innovative diagnostic technologies; advance late-stage diagnostic technologies to expand testing infrastructure; and identify effective testing implementation strategies in underserved populations.  
Dr. Ota Wang also serves as a subject matter expert in ethics, community engagement, sovereignty, data governance, and research participant protections. Her more recent activities include consulting for the National COVID Cohort Collaborative (N3C) tribal consultation, and leading the NIH Tribal Consultation for the RADx Tribal Data Repository, the first NIH-funded, tribally directed and sovereignty-based research data repository for RADx American Indian/Alaska Native research data.  
Dr. Ota Wang received a B.A. in biology (Colorado College), an M.S. in genetic counseling (University of Colorado), and an M.Phil. and Ph.D. in counseling psychology (Columbia University). She is a fellow of the American Medical Association (American College of Medical Genetics) and American Psychological Association (Divisions 17 & 45), diplomate of the American Board of Medical Genetics and American Board of Genetic Counseling, a clinical laboratory specialist in cytogenetics, and a licensed psychologist.
As the deputy director, she will provide scientific leadership and oversight. On behalf of everyone at ORWH, I welcome Dr. Ota Wang to the team.  
Journal of Women's Health Special Issue
A special issue of the Journal of Women's Health outlines various methods of career enhancement for sex differences research at Specialized Centers of Research Excellence (SCORE) on Sex Differences. The Career Enhancement Core (CEC) is a new addition to each SCORE that serves to meet the career development needs of translational science in the study of sex and gender differences. CEC builds upon the SCORE program to add another level of excellence and new opportunities to apply sex as a biological variable in research. I encourage you to read the publications in this special issue to learn about the efforts of early-stage and junior investigators addressing sex and gender research.  
International Equity Forum Women's Health Innovation Opportunity Map 2023
In July 2023, the Bill and Melinda Gates Foundation and ORWH co-sponsored the Innovation Equity Forum (IEF). IEF brought together stakeholders from more than 50 countries across the globe to address women's health and well-being. The primary deliverable from the IEF is the "Women's Health Innovation Opportunity Map 2023: 50 High-Return Opportunities to Advance Global Women's Health R&D." We aim for this report to serve as a global good and resource for the women's health community and to provide a roadmap for new research and funding opportunities, consolidate advocacy efforts, and increase global action and investment in women's health. I encourage you to read the full report to learn more about the IEF Opportunity Map; an executive summary is also available. Feedback on the Opportunity Map is welcome and appreciated.    
Cancer Awareness 
October is breast cancer awareness month. Breast cancer is the second most common cancer in women after skin cancer in the United States. The National Cancer Institute (NCI) provides informational resources for breast cancer prevention and screening with mammography. I encourage you to read my October 2022 Director's Message, The Multifront Fight Against Breast Cancer: Research to Advance Innovative Screening and Treatment and Confront Health Disparities, which details racial and ethnic differences among women affected by breast cancer; research on social determinants of health and breast cancer; innovative treatments to screen, prevent, and treat breast cancer; and Food and Drug Administration approved treatment for breast cancer.
In September, the Lancet published Women, power, and cancer: A Lancet Commission, which addresses urgent questions related to the intersectionality of the social inequities faced by women and its effect on cancer risk and health outcomes. This Commission highlights the need for careful consideration of sex and gender in cancer-related policies and guidelines. In a commentary for the Commission, Women, power, and cancer: A need for change and a force for progress, Monica M. Bertagnolli, M.D., director of NCI, states, "Everyone in society has a role in contributing to progress against cancer, ranging from adhering to cancer prevention approaches and working in communities to leading large organizations." Recently published research using NCI Surveillance, Epidemiology, and End Results (SEER) Program data finds that from 2000 to 2019, middle-aged women and those younger than 50 years experienced higher lung cancer incidence compared to men. The causes for this shift in lung cancer burden are unclear, but this finding highlights the importance of enhancing cigarette smoking cessation efforts and lung cancer screening among women.  
Women's Health Events: Past and Upcoming
The 59th Meeting of the Advisory Committee on Research on Women's Health (ACRWH) was held on October 18. This full-day meeting featured presentations from ORWH staff and a special presentation by Jon R. Lorsch, Ph.D., director, National Institute of General Medicine Sciences (NIGMS). Among other topics, Dr. Lorsch highlighted the Institutional Development Award (IDeA), which is a congressionally mandated program to build research capacity in states with historically low levels of NIH funding. Along with 14 NIH institutes and offices, ORWH partnered with NIGMS to issue a Notice of Special Interest for administrative supplement funding for existing IDeA-funded institutions to apply for one year of additional funding to focus on women's health. A new webpage on the ORWH website provides more details about supporting women's health in IDeA states. If you did not attend the ACRWH meeting, I encourage you to watch the videocast of the meeting.  
On November 1, the National Institute on Aging's (NIA) Division of Aging Biology will host "The Long-Term Effects of Pregnancy on Aging Workshop" in consultation with ORWH and the Eunice Kennedy Shriver National Institute of Child Health and Human Development. This workshop will examine the state of the science on established and possible relationships between pregnancy and aging. It will also explore the major research gaps and opportunities on the enduring effects of pregnancy on the health of parous women. Please register for this workshop on the NIA website.  
The 2023 SCORE Annual Meeting keynote address will occur on November 3. Please visit the ORWH event page to watch the keynote speech from Claire Pomeroy, M.D., M.B.A., president and CEO of the Albert and Mary Lasker Foundation, via NIH Videocast. The title of Dr. Pomeroy's talk is "Core Values and Your Research Career: Health Equity and the Social Determinants of Health," and we look forward to learning from Dr. Pomeroy's experience and expertise.  
The 2023 Building Interdisciplinary Research Careers in Women's Health (BIRCWH) Annual Meeting will occur on December 5. The featured speakers include Karen M. Freund, M.D., M.P.H., Tufts Medical Center and Lindsey A. Criswell, M.D., M.P.H., D.Sc., director, National Institute of Arthritis and Musculoskeletal and Skin Diseases. Dr. Freund will deliver the 2023 Ruth L. Kirschstein Memorial Lecture, and Dr. Criswell will deliver the 2023 Legacy of Leadership Lecture. For more information, please visit the registration webpage.
Closing
As we move into the fall season and colder weather, now is a good time to think about annual vaccinations. The Centers for Disease Control and Prevention (CDC) recommends that everyone aged 6 months and older should get a flu vaccine and COVID-19 vaccine, with some rare exceptions. Receiving both vaccines during the same visit is considered safe and is common medical practice.  
A new vaccine available this fall is the respiratory syncytial virus (RSV) vaccine. RSV is a common respiratory virus that usually causes mild, cold-like symptoms. CDC recommends that adults aged 60 years and older should receive an RSV vaccine, based on discussions with an individual's health care provider. The RSV vaccine is also considered safe for pregnant people and has been shown to reduce the risk of RSV-related hospitalizations in infants by 57% in the first six months of life. To protect babies against serious RSV illness, CDC recommends that the RSV vaccine should be given during RSV season to people who are 32 to 36 weeks pregnant.  
I look forward to the events ORWH is hosting and co-hosting in the coming months. On behalf of ORWH staff, we are delighted to welcome Dr. Ota Wang to the team as we continue our work to use innovation to drive equity in women's health research. I hope everyone enjoys a healthy fall season.