Celebrating Milestones at ORWH and in Women's Health
By Dr. Janine A. Clayton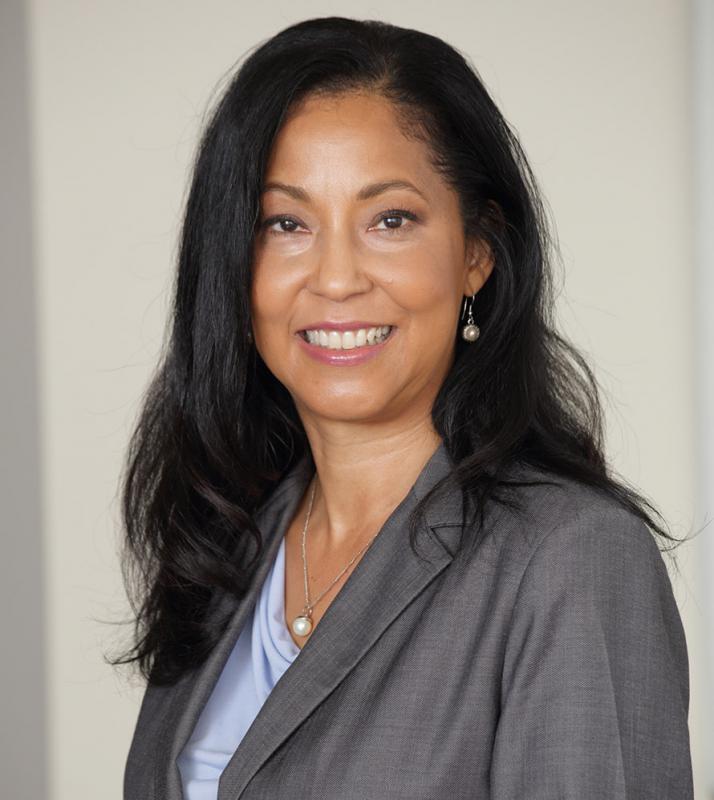 Office of Research on Women's Health Anniversary on September 10
This September marks the 33rd anniversary of the formation of the NIH Office of Research on Women's Health (ORWH). Congress created ORWH in response to concerns regarding the lack of systemic and consistent inclusion of women in NIH-supported clinical research. Today, ORWH serves as the focal point for women's health research at NIH. ORWH continues to grow and advocate for the research and health needs of women, for example, with the newly formed Office of Autoimmune Disease Research (OADR-ORWH).
Polycystic Ovarian Syndrome Awareness Month
September is Polycystic Ovarian Syndrome (PCOS) Awareness Month. An ORWH booklet, Polycystic Ovary/Ovarian Syndrome (PCOS): Underrecognized, Underdiagnosed, and Understudied, provides information about this endocrine disease, which affects millions of women that is often missed during medical examination. PCOS is a hormonal disorder reported in 1 in 20 and 1 in 6 women and girls of reproductive age, depending on the diagnostic criteria used. Women with PCOS usually present with two or more of the following signs:
Lack of ovulation, which leads to irregular or no menstrual periods.
High levels of androgens (a type of hormone) or signs related to high androgens, such as excess body or facial hair.
Abnormal growths on one or both ovaries. These growths were once thought to be cysts (fluid-filled sacs), but more recent evidence suggests that they are ovarian follicles that have stopped developing.
PCOS increases the risk for several other health conditions, including Type 2 diabetes, heart disease, and obesity. Although evidence suggests that environmental and genetic factors contribute to PCOS, the cause of PCOS remains unknown. Higher levels of antimüllerian hormone (AMH) are associated with PCOS, and an NIH-funded observational study discovered that adjusting AMH to appropriate levels for individual body mass index and age significantly improved detection of PCOS.
Another NIH-supported large cohort study using U.S. insurance claims data found that during the postpartum period, people with PCOS are at higher risk of cardiovascular disease and mental health challenges compared to people without PCOS. Although much remains unknown about PCOS, research continues to progress toward a better understanding of how to treat PCOS.
In 2021, ORWH cohosted a two-day virtual workshop with the National Heart, Lung, and Blood Institute, the Eunice Kennedy Shriver National Institute of Child Health and Human Development (NICHD), the National Cancer Institute, the National Institute of Diabetes and Digestive and Kidney Diseases, and the Office of Disease Prevention titled "Cardiovascular Risk Across the Lifespan for Polycystic Ovary Syndrome." I encourage everyone to watch the videocasts from this informative and comprehensive workshop. In addition, please visit the NICHD website and the National Library of Medicine for additional resources and information about PCOS.
Women in Medicine Month
September is also Women in Medicine Month, and a central tenet of the ORWH mission is a dedication to supporting women in biomedical careers. As part of these efforts, ORWH funds and co-funds a wide variety of programs and supplements:
I am pleased to share new announcements. The Research Supplements to Promote Reentry and Reintegration into Health-Related Research Careers added a new arm and has been reissued as NOT-OD-23-170: Research Supplements to Promote Reentry, Reintegration into, and Retraining in Health-Related Research Careers. The newly added Retraining and Retooling Program is intended to provide support and protected time for an intensive, supervised, immersive experience in a laboratory, academic institution, government organization, nonprofit or charitable organization, publishing, and other forms of science-related industry to early-career and mid-career scientists. The program will facilitate interdisciplinary partnerships and cross-sector collaborations that would enable the scholar to acquire specialized skills and novel perspectives that would help to advance their careers.
The Team Science Leadership Scholars Program (LSP) in Women's Health, Accelerating Medicines Partnership® Autoimmune and Immune-Mediated Diseases (AMP®AIM) announced the inaugural cohort of the 2023 LSP Awardees in a blog I co-wrote with Lindsey A. Criswell, M.D., M.P.H., D.Sc., director, National Institute of Arthritis and Musculoskeletal and Skin Diseases (NIAMS) and Susan K. Gregurick, Ph.D., director, NIH Office of Data Science Strategy (ODSS):
Sheila Angeles-Han, M.D., M.S.
April Lynn Barnado, M.D., MSCI (former BIRCWH scholar)
Monica Guma, M.D., Ph.D.
Sara McCoy, M.D., Ph.D.
Paula Sofia Ramos, M.D., M.Sc.
Kelly Ruggles, Ph.D., M.S.
This pilot program was created in partnership with NIAMS, ORWH, and ODSS to train research scholars to lead transdisciplinary, cross-sectoral collaborative projects, particularly those focused on autoimmune and immune-mediated diseases, which are more prevalent in women.
In addition, ORWH partnered with the National Academies of Sciences, Engineering, and Medicine (NASEM), other federal agencies, and nonprofit organizations to sponsor a comprehensive study of the challenges faced by family caregivers who participate in the science, technology, engineering, mathematics, and medicine (STEMM) workforces. The Policies and Practices for Supporting Family Caregivers Working in Science, Engineering, and Medicine expert committee aims to develop guidance on how to implement policies and programs that advance students and professionals working in STEMM who have family caregiving responsibilities. The committee will perform a literature review; convene academic, private, community, industry, and government stakeholders in two public symposia; and publish a report that summarizes the salient results of its study.
Finally, NIH announced the grant recipients of the Galvanizing Health Equity Through Novel and Diverse Education Resources (GENDER) Research Education Program (R25). GENDER R25 will support educational activities that complement and enhance the training of today's workforce to meet the diverse biomedical, behavioral, and clinical research needs across the nation. The recipients are:
Johns Hopkins Bloomberg School of Public Health
University of California San Francisco
University of South Carolina School of Medicine Greenville
Icahn School of Medicine at Mount Sinai
University of Alabama at Birmingham
Another important resource to support women in biomedical careers is the NIH Working Group on Women in Biomedical Careers (WgWBC). The WgWBC was established in 2007 by then NIH Director Elias A. Zerhouni, M.D. and is chaired by the current NIH Director and me. Over the years, WgWBC has developed many innovative strategies and approaches to advance women in biomedical and research careers at NIH and beyond. More information about WgWBC and its efforts can be found at the Women in Biomedical Careers Website, Women in Science.
In 2022, the American Medical Women's Association released the report Women in Medicine: Setting the Agenda for Change to understand the challenges faced by women in medicine and to address existing gender gaps in health care leadership. Although women account for more than half of medical school students, women comprise only 18% of academic medicine department chairs and deans and only 13% of full-time women faculty are women of color. Women in medicine face many challenges, including burnout, mental health issues, caregiving conflicts, heightened fertility concerns, and the underrepresentation of women in leadership roles. The report includes actionable agenda items to advance women in medicine, such as promoting equity, facilitating flexibility, providing resources, and more.
ORWH is pleased to join efforts with NASEM as one of the founding members of an Action Collaborative that was organized in response to the NASEM report Transforming Trajectories for Women of Color in Tech. The purpose of the Action Collaborative is to bring together organizations to transform the pathways in tech education and careers by using an intersectional approach to ensure support and opportunities for women who identify as African American, Black, Hispanic, Latina, American Indian, Asian American, Alaska Native, Native Hawaiian, or Pacific Islander. This Action Collaborative builds on the longstanding interests generated by the Women of Color Committee (WoCC) of the WgWBC at NIH.
Upcoming Events
Please join us for the upcoming Diverse Voices series on September 28 titled Social Determinants and Uptake of Infectious Disease Control Measure. The speakers are Vincent Guilamo-Ramos, Ph.D., M.P.H., Duke University and Liesl Nydegger, Ph.D., M.P.H., Johns Hopkins University. More information is available on the ORWH website.
The 2023 Specialized Centers of Research Excellence (SCORE) Annual Meeting keynote address will occur on November 3. This year's speaker is Claire Pomeroy, M.D., M.B.A., president of the Albert and Mary Lasker Foundation. Dr. Pomeroy is an expert in infectious diseases and a longtime advocate for patients, especially underrepresented populations and people with HIV/AIDS. She is known for her commitment to strengthening global public health infrastructure. Please visit the ORWH event page to watch Dr. Pomeroy speak via NIH Videocast.
The 2023 BIRCWH Annual Meeting will occur on December 5. The featured speakers include Karen M. Freund, M.D., M.P.H., Tufts Medical Center and Dr. Criswell, director, NIAMS. For more information, please visit the registration webpage.
Moving Forward
The September monthly observances serve as excellent reminders that we must work all year long to advance the health of women and support women in biomedical careers. We strive to holistically support women, whether by supporting cutting-edge research to better understand how PCOS affects individual women or uplifting future generations of researchers and leaders by providing mentorship and career support. I look forward to learning from a new generation of women scientists and researchers to help advance and improve the health of all women.