Reflecting on Past Accomplishments to Make History Moving Forward: The NIH Revitalization Act of 1993 and the New Office of Autoimmune Disease Research
By Dr. Janine A. Clayton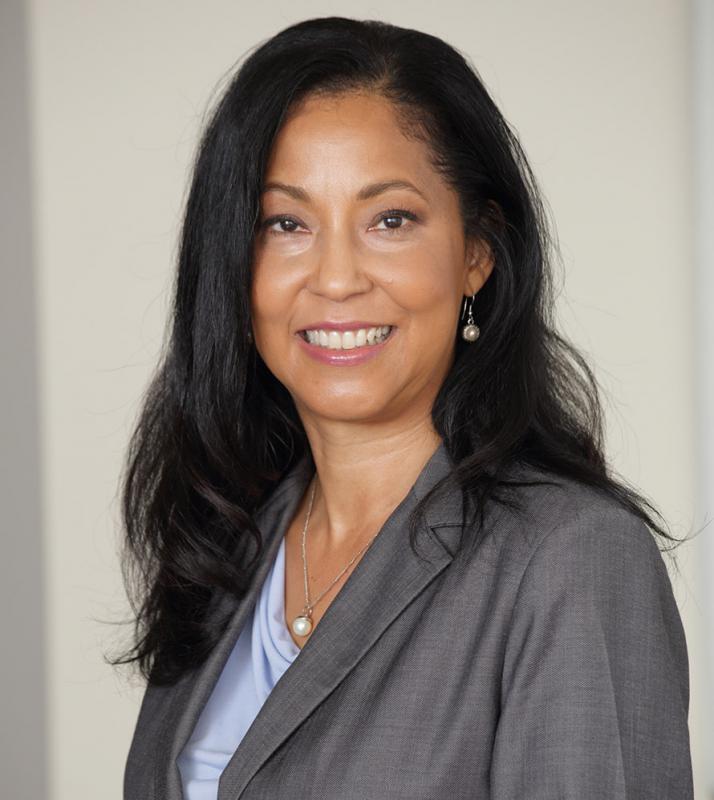 June 10 Marked the 30th Anniversary of the NIH Revitalization Act of 1993
As we head into the summer, ORWH is celebrating two important milestones: the 30th anniversary of the NIH Revitalization Act of 1993 and the launch of the Office of Autoimmune Disease Research (OADR-ORWH).
The NIH Revitalization Act of 1993 was a landmark act that established guidelines for the inclusion of women and underrepresented racial and ethnic minority populations in clinical research. The primary goal of the act is to ensure NIH-funded clinical research addresses the impact of sex/gender, race, and ethnicity on health and disease. In the United States, we are fortunate to have a law that requires the inclusion of women in clinical research, as many countries do not have not enacted similar laws. Today, over half of participants in NIH-supported clinical research are women, and approximately one-third of participants are from underserved racial and ethnic groups. 
Overall, NIH has made great progress throughout the past 30 years with improving representation from historically underrepresented groups in clinical research. However, we must work across sectors to foster concerted efforts and cooperation to continue to increase representation in clinical trials. Commitment from both Federal entities and non-Federal entities to improve representation in clinical trials is the best way to ensure science progresses to meet the needs of all people. A helpful resource is the NIH Inclusion Outreach Toolkit: How to Engage, Recruit, and Retain Women in Clinical Research, which was developed by ORWH to support researchers conducting clinical trials. Also, the NIH Office of Extramural Research offers information about the inclusion of women and minorities as participants in research involving human subjects. 
Yet more progress is still needed. For example, "Twenty Years Post-NIH Revitalization Act: Renewing the Case for Enhancing Minority Participation in Cancer Clinical Trials" focused on persistently low enrollment of patients of underserved racial and ethnic groups in clinical trials related to cancer. Also, the article "The More Things Change, the More They Stay the Same: A Study to Evaluate Compliance With Inclusion and Assessment of Women and Minorities in Randomized Controlled Trials" reviewed randomized controlled trials and recommended the implementation of strong journal policies to increase adherence to NIH policies on reporting results by sex or gender, race, and ethnicity, as less than one-third of the NIH-defined Phase III clinical trials the researchers examined had reported sex-disaggregated results. 
ORWH Launches the Office of Autoimmune Disease Research 
I am pleased to announce the establishment of the NIH Office of Autoimmune Disease Research within ORWH (OADR-ORWH). The creation of this office was directed by Congress in the Consolidated Appropriations Act, 2023 (Public Law 117–328), and it reflects the National Academies of Sciences, Engineering, and Medicine's 2022 report titled Enhancing NIH Research on Autoimmune Disease, which highlighted the need for greater coordination across NIH regarding efforts related to autoimmune disease.
Autoimmune diseases have been on ORWH's radar for many years, as women account for nearly 80% of the U.S. population living with an autoimmune disease. Autoimmune diseases occur when the body's immune system malfunctions and mistakenly attacks the body's healthy cells, tissues, and organs. They are among the leading causes of morbidity and mortality for young and middle-aged women; however, individuals of any age, sex, or gender can develop autoimmune diseases. Multiple institutes, centers, and offices (ICOs) across NIH have conducted autoimmune disease research related to their mission areas over the years, including: 
The National Institute of Allergy and Infectious Diseases;
The National Institute of Arthritis and Musculoskeletal and Skin Diseases;
The National Institute of Diabetes and Digestive and Kidney Diseases;
The National Heart, Lung, and Blood Institute; and
The National Institute of Neurological Disorders and Stroke.
An excellent example of scientific discovery leading to treatment to alleviate suffering from autoimmune diseases is NIH-supported basic research on the immune system in the 1990s that brought about the development of an entirely new class of drugs, Janus kinase (JAK) inhibitors. This class of drugs is now routinely used to treat a wide range of autoimmune diseases, and currently, eight JAK inhibitors have been approved by the Food and Drug Administration. More information can be accessed on the Impact of NIH Research webpage and by watching a February 2023 NIH videocast, "Demystifying Medicine: The Use of JAK Inhibitors in Autoimmune Disease."
The formation of OADR-ORWH marks the start of an integrated approach and the amplification of autoimmune disease research across ICOs, creating a common framework upon which future progress can be built. I am grateful for the opportunity to advance this important area of research on the health of women—and the health of all people—that touches almost every organ in the body across the entire lifespan. Over the coming weeks and months, you will find content related to OADR-ORWH and autoimmune disease research on our website and social media channels. I encourage you to read our recent In the Spotlight article on OADR-ORWH and explore new funding opportunities available to support autoimmune disease research efforts across NIH, including:
Additional resources related to autoimmune disease include a recent NIH MedlinePlus Magazine article and the U.S. Health and Human Services (HHS) Office on Women's Health's (OWH) webpage dedicated to autoimmune diseases.
Connecting Policy and the Health of Women: Setting Standards
The recognition by members of Congress of the importance of the health of women and their taking action to set standards will prove to be incredibly important to advancing the health of all people. Including women in clinical research is nonnegotiable, and elevating autoimmune disease research with the new OADR-ORWH is an example of the ever-expanding focus on the health of women. However, collective action is essential in response to new congressional directives. Legislation is critically important to set the standards, but the work falls upon scientists, researchers, Federal entities, non-Federal organizations, community organizations, and more to implement policies and apply the concepts embodied by the standards as science progresses and we improve the health of women. 
Women's Health Events: Past and Upcoming
It's been a busy spring at ORWH. In May, ORWH hosted the 7th Annual Vivian W. Pinn Symposium, titled "Menopause and Optimizing Midlife Health of Women." JoAnn Manson, M.D., M.P.H., Dr.P.H., MACP, of Harvard Medical School delivered the keynote speech, titled "Menopausal Hormone Therapy: 30 Years of Lessons from the Women's Health Initiative." I encourage you to watch the videocast from the symposium and read my recent guest post on the NIH Director's Blog about menopause.
As we head into the summer, ORWH looks forward to hosting and supporting the following upcoming events:
U.S. Health and Human Services Office on Women's Health Virtual Symposium: On July 18, OWH will host the Endocrine Disrupting Chemicals and Women's Health Symposium. This virtual symposium will convene Federal and non-Federal stakeholders in the fields of research on, prevention of, and treatment focusing on the impact of endocrine-disrupting chemicals on women's health, and it will examine gender gaps in policy and practice and explore evidence-based solutions for them. I hope you will register for this event. 
ORWH July Diverse Voices: The July 27 session of Diverse Voices: Intersectionality and the Health of Women, titled "Intersectional Approaches to Substance Use and Misuse," will feature presentations from Jaimie P. Meyer, M.D., M.S., of Yale University and Stephanie Meyers-Pantele, Ph.D., of the University of California, San Diego. I encourage you to register for this event. 
There will not be a Director's message in July, but in the meantime, you can receive updates on women's health research progress and priorities by signing up for our monthly newsletter, The Pulse, liking us on Facebook, and following us on Twitter. I wish everyone a safe and happy Independence Day celebration, and I look forward to reconnecting in August.