The Multifront Fight Against Breast Cancer: 
Research to Advance Innovative Screening and Treatment and 
Confront Health Disparities
By Janine A. Clayton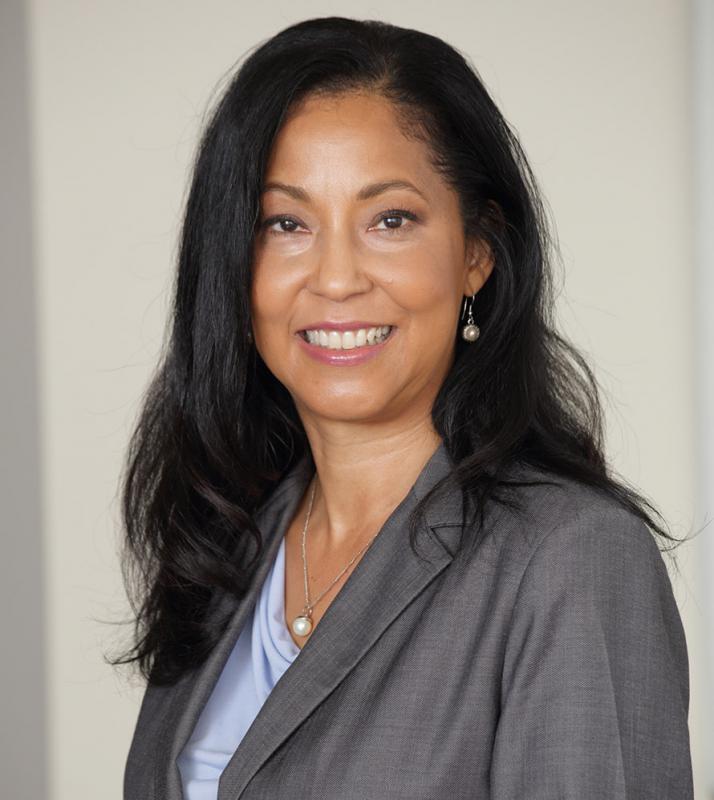 In October, we observe Breast Cancer Awareness Month, which is a critical women's health topic. In the United States, breast cancer remains prevalent and is the most common cancer among women. The National Cancer Institute (NCI) offers excellent informational resources for breast cancer prevention and screening with mammography. Common breast cancer prevention efforts include maintaining a healthy weight, avoiding alcohol, and getting enough physical exercise. Specific to alcohol, even moderate alcohol consumption (one drink per day for women) has been shown to increase overall risk of breast cancer. 
Because of the COVID-19 pandemic, breast cancer screening, prevention, and treatment efforts were interrupted, and overall cancer deaths during the pandemic increased. Greater delays in breast cancer care may be responsible for some cancer-related deaths. Qualitative interviews with Black women revealed that low levels of mammogram screening during the pandemic resulted from barriers such as poverty, lack of health insurance, medical mistrust, limitations in resources, and overall negative health care experiences. One study estimates that by 2030, nearly 2,500 additional breast cancer deaths will have been caused by pandemic-related disruptions in screening and care.  
Notable racial and ethnic differences exist among women affected by breast cancer. The overall frequency of breast cancer has increased in Black and Hispanic populations, but cancer diagnosed among members of these populations is less likely to be early-stage and more likely to be an aggressive subtype. These differences at diagnosis contribute to higher mortality rates among Black women compared with White women. Triple-negative breast cancer (TNBC), for example, which accounts for 10–15% of breast cancers and is common among people with an inherited germline BRCA1 mutation, has a worse prognosis than other types of breast cancer. NCI-funded research shows that the incidence of TNBC, or the number of new cases, among Black women is significantly higher than the incidences among other racial groups. Breast cancer remains the leading cause of cancer death among Black women. There is good news, however, in that mortality from breast cancer has declined significantly over the past several decades across all racial and ethnic groups.
New research aims to better understand connections among female populations of underrepresented racial and ethnic minority populations, social determinants of health (SDOH), and breast cancer outcomes. SDOH encompass five domains: economic stability, education access and quality, health care access and quality, neighborhood and built environment, and social and community context. The goal of this mixed-methods research is to examine how SDOH contribute to care continuity and health-related quality of life among a diverse sample of women to improve models of care delivery. Also, the National Institute of Environmental Health Sciences is conducting research to understand the environmental and genetic risk factors for breast cancer by studying over 50,000 women whose sisters have or had breast cancer. Learn more about The Sister Study by watching a recent webinar in ORWH's "Diverse Voices: Intersectionality and the Health of Women" series, titled "Cancer in Women."
Seeing as breast cancer affects racial and ethnic groups differently, NCI is committed to increasing diversity in clinical trials focused on cancer research. Structural racism is a persistent problem in the health ecosystem, and a new report from the National Academies of Sciences, Engineering, and Medicine addresses the negative outcomes related to inadequate representation in clinical research.
Fortunately, research advances have led to new technologies and innovative treatments to screen, prevent, and treat breast cancer. For example, NCI supports research to examine the outcomes of mobile mammography units dispatched to underserved communities to help increase access to preventive breast cancer care. In a previous issue of Women's Health in Focus at NIH, NCI-funded researchers explain how digital breast tomosynthesis (DBT) can provide an innovative alternative to mammography. DBT uses multiple X-rays to create a quasi-3D picture of the breast and produces higher-resolution images that allow clinicians to distinguish true tumors from structures in the breast that may appear similar to tumors. The NCI-led Tomosynthesis Mammographic Imaging Screening Trial (TMIST) is an ongoing clinical trial to ascertain whether DBT mammograms can improve the detection of breast cancer early enough to improve outcomes. 
In August 2022, the Food and Drug Administration (FDA) approved a new treatment for HER2-low breast cancer. HER2 is a protein that causes breast cancer cells to grow very quickly, and it is overexpressed in about 15–20% of breast tumors. FDA approved the first drug, trastuzumab deruxtecan, that specifically targets the HER2-low breast cancer subtype. Recent clinical trials show that participants who received this medication had improved rates of progression-free survival and overall survival. 
Although October is Breast Cancer Awareness Month, breast cancer remains a risk for people all year long. We must continue to research and understand how underrepresented racial and ethnic minority populations experience breast cancer prevention, screening, and care, as well as helping them to access and participate in relevant clinical trials. The Centers for Disease Control and Prevention (CDC) provides a breast cancer fact sheet to help people understand the symptoms of breast cancer, how often to get a mammogram, and ways to lower the risk of breast cancer. Because breast cancer screening and diagnostic services can be expensive, for over 30 years CDC's National Breast and Cervical Cancer Early Detection Program has provided uninsured and underserved people with access to breast cancer–related health care services. In order to improve the health of all women, it is imperative to provide everyone with equitable access to breast cancer prevention services and care.