Meeting the Challenge of Sickle Cell Disease
By Dr. Janine A. Clayton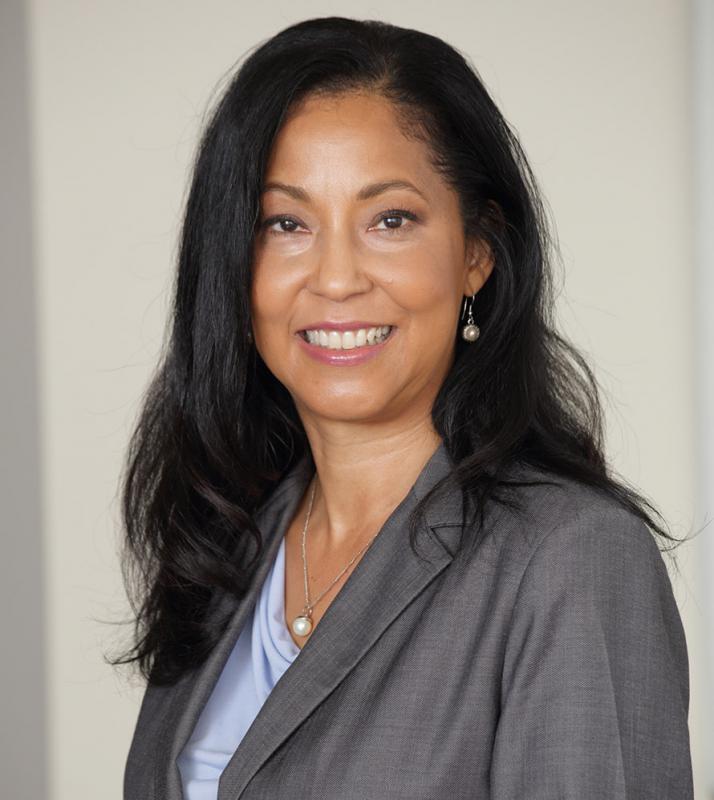 Juliana Ejedoghaobi has sickle cell disease, an inherited condition that causes periods of intense pain, can damage the body's vital organs, and can cause death. In 2010, Ms. Ejedoghaobi heard about an NIH clinical trial for sickle cell disease that involved bone marrow transplantation. She volunteered.
"I was just tired of living with sickle cell anemia," Ms. Ejedoghaobi said during an ORWH forum in 2015 . She was missing time from work because of repeated hospitalizations and often was in pain when she was on the job. "It was not a very productive life," she said.
She underwent the experimental treatment, which relies on the healthy stem cells in the donor's marrow to produce normal red blood cells in the recipient. She credits the treatment with erasing her pain and giving her a healthy life.
Ms. Ejedoghaobi's experience was so transformative that she left her career as a certified public accountant — a career she chose because she could not handle a physically taxing job — and became a nurse. She is now an RN and works in the medical-surgical unit of a hospital.
National Sickle Cell Awareness Month
This month, National Sickle Cell Awareness Month, my office released a video  in which Ms. Ejedoghaobi recounts her experience with sickle cell disease and with the clinical trial. As you'll see from this video, Ms. Ejedoghaobi has a quiet strength and determination. She has drawn on those qualities to continue to educate people about sickle cell disease and to encourage others to participate in clinical trials.
I share Ms. Ejedoghaobi's mission of raising awareness about sickle cell disease and the importance of clinical trials. NIH and others are working on better ways to treat and eventually cure this painful condition with the help of volunteers like Ms. Ejedoghaobi.
In fact, when the All of Us Research Program gets into full swing with as many as 1 million volunteers from diverse backgrounds, I expect that we will more quickly unlock the secrets of this and other diseases.
What is Sickle Cell Disease?
Sickle cell disease affects up to 100,000 Americans and millions more worldwide. It is an inherited disorder characterized by red blood cells that become crescent or "sickle" shaped and stiff, leading them to stick to blood vessel walls, slowing or stopping blood flow. This causes pain, prevents oxygen from reaching nearby tissues, and can damage vital organs such as the kidneys, spleen, brain, eyes, lungs, liver, and heart, leading to disability and death. And because the sickle cells die more quickly, people with the disease can develop severe anemia.
The disease appears in countries where malaria occurs or has occurred historically. In the United States, most people with sickle cell disease are of African ancestry or identify themselves as black.
New Research, New Approaches
I am so happy that Ms. Ejedoghaobi has done well since her transplant. But human stem cell transplantation is still an experimental treatment, and not everyone has such positive results. One of the biggest impediments to the treatment is that it can be difficult to find a compatible stem cell donor.
At the 2015 forum, Ms. Ejedoghaobi spoke of her joy when she found out that her sister was a good match — her other siblings were not. But she also spoke of her great sorrow that her younger brother, Paul, who also had sickle cell disease and was a match to the same sister, died before he could receive the transplant.
The National Heart, Lung, and Blood Institute (NHLBI) continues to run clinical trials to improve bone marrow transplants. One new approach is to use gene therapy, which could be applied to a wider range of patients without relying on finding a matching bone marrow donor.
While looking for a cure is critical, research on pain management and disease treatments are also important to those who have sickle cell disease. We have seen some advances over the years. For example, hydroxyurea has been found to reduce the number and intensity of pain episodes for some people with the disease. A few studies funded by NHLBI even found that there may be sex differences when treating pain in males and females.
A study by Belfer et al. found sex-specific susceptibility to pain in adults with sickle cell disease and found some genetic variants that may play a role.[i]
Dampier et al., in the course of studying the usefulness of the Patient-Reported Outcomes Measurement Information System, found that adolescent girls with sickle cell reported a lower pain threshold, more pain, and more depression than adolescent boys with sickle cell.[ii]
Researchers can find out more about NHLBI funding opportunities on the NHLBI website. And I encourage people (including healthy people) who might be interested in joining a clinical trial to go to ClinicalTrials.gov or to read all about the Precision Medicine Initiative.
Meanwhile, Ms. Ejedoghaobi plans to remain a member of the NIH sickle cell research effort and hopes to be a positive role model for future participants. "NIH changed my life," she said. "This is a second life for me."
References
[i] Belfer, I., Youngblood, V., Darbari, D., Wang, Z., Diaw, L., Freeman, L., ... Taylor, J. G. (2014). A GCH1 haplotype confers sex-specific susceptibility to pain crises and altered endothelial function in adults with sickle cell anemia. American Journal of Hematology, 89(2), 187–193. PMID: 24136375
[ii] Dampier, C., Barry, V., Gross, H.E., Lui, Y., Thornburg, C.D., DeWalt, D.A., & Reeve, B.B. (2016). Initial Evaluation of the Pediatric PROMIS® Health Domains in Children and Adolescents With Sickle Cell Disease. Pediatric Blood & Cancer, 63(6), 1031–37. PMID: 26895143