Aim for 20/20 Vision in 2021
The ORWH 30th Anniversary Virtual Meeting Series: Advancing the Health of Women Through Science
By Dr. Janine A. Clayton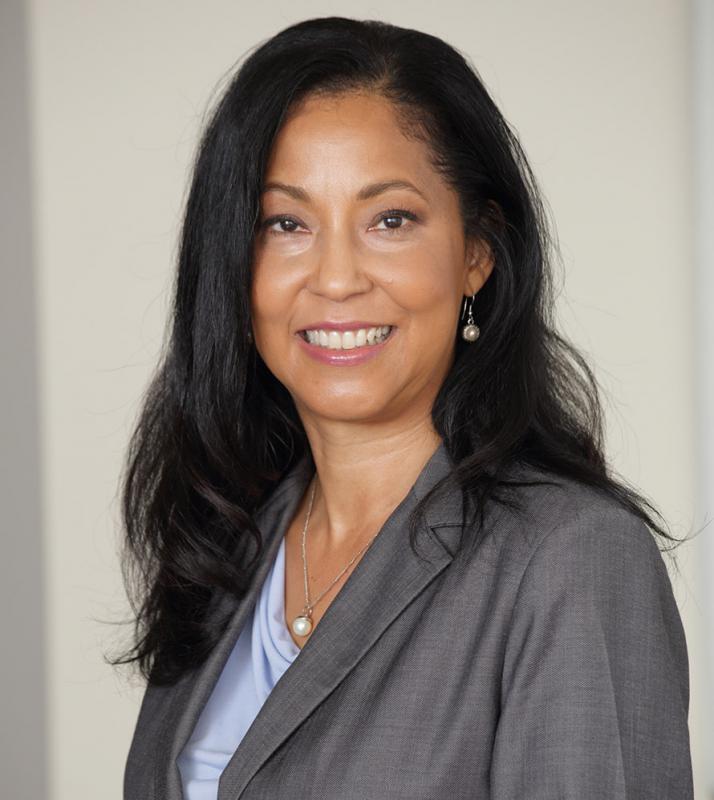 This year, the world has been turned upside down, and no one can completely avoid the tumult. The scientific community endeavors to keep working, discovering, and using our findings to help humankind. But this year's struggles have intensified existing challenges, especially for women. As 2020 comes to an end, the ORWH 30th Anniversary Virtual Meeting Series: Advancing the Health of Women Through Science will provide an opportunity to reflect on the achievements and all that's needed to launch a clear vision for 2021 and beyond. Join us and gear up to take on the pressing issues affecting the health of women, the study of sex differences, and women in scientific careers; a wide range of perspectives to address these challenges is needed now more than ever. 
Gain Insights from 30 Years of Putting Science to Work for the Health of Women
To highlight these efforts, the meeting series offers three virtual meetings over three days, December 14–16. The meetings will share enlightening presentations on women's health, scientific advances in the influence of sex and gender on health and disease, and the work that's being done to support the advancement of women in biomedical careers. Some of the highlights include the following:
December 14: The Building Interdisciplinary Research Careers in Women's Health (BIRCWH) Annual Meeting will celebrate the BIRCWH program's 20th anniversary. The event will bring together junior faculty, known as BIRCWH Scholars, and senior faculty to share their women's health and sex differences research findings. Patricia E. Molina, M.D., Ph.D., of the Louisiana State University School of Medicine in New Orleans will provide the Ruth L. Kirschstein Memorial Lectureship, focusing on the progress of—and ways to further advance—mentoring of young investigators. Claire Sterk, Ph.D., of Emory University's Rollins School of Public Health will give a special Legacy of Leadership lecture in honor of BIRCWH's 20th anniversary. 
December 15: The ORWH 30th Anniversary Scientific Symposium will offer noted speakers and panelists discussing a wide range of women's health issues. NIH Director Francis Collins M.D., Ph.D., will open the symposium. The morning keynote address, presented by Pauline M. Maki, Ph.D., of the University of Illinois at Chicago, will discuss women's mental health across the life course. The afternoon keynote address, "Meeting the Moment," will be presented by Mary Woolley, M.A., President of Research!America. Participants in an NIH Institute and Center leadership panel will highlight women's health research advances in their mission areas. Ensembles of additional panelists will explore topics such as environmental health, pain, sex as a biological variable, careers, and more. 
December 16: The Specialized Centers of Research Excellence on Sex Differences (SCORE) Annual Meeting Keynote Address will be given by Jocalyn Clark, Ph.D., Executive Editor of The Lancet. Titled "Sex Differences Research and the Health of Women: An Editor's Perspective," the address will share insights that nearly every researcher, writer, editor, and reader of biomedical science will want to learn about. 
 
All events are free and open to the public. The ORWH 30th anniversary webpage provides links to the events' pages, where you can find agendas and registration information. 
Look Back and Move Forward
Seeing how far we've come can help us to create a better path forward. In addition to inviting you to join us for the ORWH 30th Anniversary Virtual Meeting Series, I encourage you to read the latest issue of ORWH's Women's Health in Focus at NIH; it explores the history, application, benefits, and challenges of NIH's inclusion policies. The cover story discusses the policies, their history, and their application in several NIH programs. Other articles discuss areas of scientific endeavor where additional inclusion efforts are needed, such as the study of HIV/AIDS and cardiovascular disease and the reporting of disaggregated data in peer-reviewed journals; recruiting hard-to-reach populations; and analyzing results of clinical trials by sex/gender, race, ethnicity, and age. To mark ORWH's 30th anniversary, this year's previous editions focused on the accomplishments of the women and men who established and have led ORWH over its three-decade history; enhancing the participation of women in biomedical careers and the careers of researchers who investigate topics in women's health; and the history and rationale of the sex as a biological variable (SABV) policy and ongoing research efforts.  
Register Today for the ORWH 30th Anniversary Virtual Meeting Series & Prepare for Challenges Ahead
The work to resolve this public health crisis reminds us of and makes us grateful for the decades of research that has made breakthroughs possible. As we get ready for 2021, we can all benefit from sharing inspirations and visions for the future of the health women; the ORWH 30th Anniversary Virtual Meeting Series will offer plenty of both. In addition to offering us a chance to contemplate all that has been faced and achieved and how we can overcome the many challenges that remain, the virtual meeting series will provide time to connect and network virtually. 
Register today! And please encourage your colleagues to do the same. I can't think of a better way to wrap up 2020 and prepare for 2021. 
I wish you all a safe close of 2020 and look forward to seeing you at the ORWH 30th Anniversary Virtual Meeting Series!
Work to Emerge from the Pandemic Even Stronger

As we prepare for 2021, it is important to note the NIH work underway to address the effects of COVID-19 in vulnerable and understudied populations, as well as efforts to include pregnant women and lactating women in research. Here are links to a few of the projects: 
   o    The Community Engagement Alliance (CEAL) Against COVID-19 Disparities, an NIH-wide effort, will help to reduce the impact of COVID-19 on the most vulnerable populations and evaluate these efforts through community-engaged research. 
   o    Rapid Acceleration of Diagnostics (RADx) works to catalyze the scientific community to speed innovation in the development, commercialization, and implementation of technologies for COVID-19 testing. One prong of the initiative, RADx Underserved Populations (RADx-UP), works to understand the factors associated with disparities in COVID-19 morbidity and mortality and to lay the foundation to reduce disparities for those underserved and vulnerable populations that are disproportionately affected by, have the highest infection rates of, and/or are most at risk for complications or poor outcomes from COVID-19. As part of ORWH's mission to support interdisciplinary biomedical research among understudied, underrepresented, and underreported (U3) populations, we have pledged to support the following RADx-UP funding opportunities:
          •    Emergency Competitive Revisions for Social, Ethical, and Behavioral Implications (SEBI) Research on COVID-19 Testing among Underserved and/or Vulnerable Populations (NOT-OD-20-119)
          •    Emergency Competitive Revisions for Community-Engaged Research on COVID-19 Testing among Underserved and/or Vulnerable Populations (NOT-OD-20-120)
          •    Limited Competition for Emergency Competitive Revisions for Community-Engaged Research on COVID-19 Testing among Underserved and/or Vulnerable Populations (NOT-OD-20-121)
          •    Emergency Awards: RADx-UP Coordination and Data Collection Center (CDCC) (U24 Clinical Trial Optional) (RFA-OD-20-013)
   o    The Task Force on Research Specific to Pregnant Women and Lactating Women (PRGLAC) recently issued 15 recommendations for better inclusion of pregnant women and lactating women in research.