Building on Our Accomplishments in 2022 to 
Continue Promoting Women's Health in 2023
By Dr. Janine A. Clayton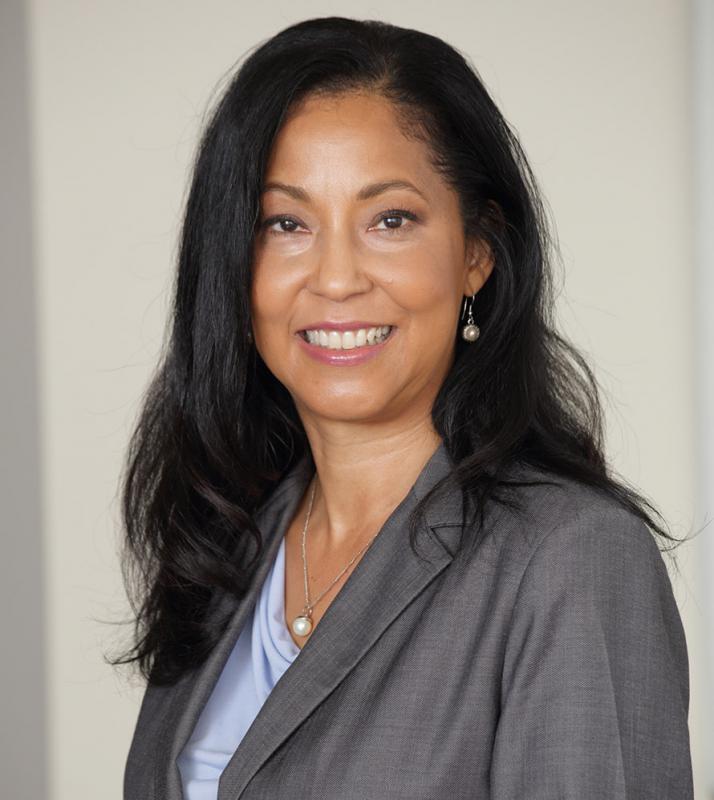 Throughout 2022, ORWH and its partners continued to rally to advance the health of women and careers of women in biomedical fields. Although there were some notable challenges along the way, I am proud of what we accomplished and look forward to building on the momentum gained last year. I would like to thank all ORWH staff members, our NIH colleagues, and all our partners beyond NIH for their tireless efforts and dedication to improving the health of women. Below are just a few of the activities we accomplished together in 2022. 
2022 Highlights: Meetings & Events
ORWH hosted several meetings and events last year, including those held annually, such as the Vivian W. Pinn Symposium, and first-time events, such as the workshop titled Gender and Health: Impacts of Structural Sexism, Gender Norms, Relational Power Dynamics, and Gender Inequities. Below are just a few highlights from last year's meetings and events:
ORWH also held the 56th and 57thAdvisory Committee on Research on Women's Health (ACRWH) meetings in April and October, respectively, as well as four Diverse Voices virtual talks, and the annual meeting of the Specialized Centers of Research Excellence on Sex Differences (SCORE). I encourage you to visit the ORWH Events webpage for links to all of the events ORWH hosted and/or participated in during 2022 to learn more about the exciting advancements being made in women's health research by our office as well as other NIH Institutes, Centers, and Offices; other Federal agencies; and community partners.
2022 Highlights: Funding Opportunities and Continuing Education
In addition to collaboration, thought leadership, and co-creating solutions to new and emerging challenges in women's health research through meetings and events, ensuring that funding is available to support women training for and employed in STEMM workforces remained an ORWH priority in 2022. To bolster researchers who experience major life events such as childbirth, adoption, or having primary caregiving responsibilities, NIH reissued administrative supplements for continuity and retention, which are available for application through March 6, 2023. The goal of the supplements is to support the transition and retention of investigators from mentored career development to research independence and to minimize departures from the biomedical research workforce at this critical juncture. 
Additional funding opportunities continued or announced in 2022 include:
To streamline timely and efficient communication of funding opportunity announcements (FOAs), ORWH implemented FOA Friday in 2022, which provides a biweekly snapshot of available opportunities and notices. To receive FOA Friday emails, sign up for ORWH email updates and select "Funding Announcements."
Additionally, to advance understanding of how sex and gender influence health and disease and of NIH requirements for factoring sex as a biological variable (SABV) into research designs, ORWH continued to offer several e-learning courses in 2022. This included creating SABV Primer: Train the Trainer, which accompanies Sex as a Biological Variable: A Primer. Notably, in March—through the joint providership of the Johns Hopkins University School of Medicine and NIH—the Accreditation Council for Continuing Medical Education designated our e-learning course Bench to Bedside: Integrating Sex and Gender to Improve Human Health for up to six American Medical Association Physician's Recognition Award Category 1 CreditsTM. This training was developed in partnership with the Food and Drug Administration and explores sex- and gender-related differences in key disease areas, such as cardiovascular disease. The availability of continuing medical education (CME) credits offers added value to practitioners, enabling them to apply their time spent on training to their licensure requirements. CME credits will continue to be available through December 31, 2023. To learn more about Bench to Bedside and our other e-learning courses, visit our E-Learning webpage.
Additional 2022 Highlights
Addressing the maternal morbidity and mortality (MMM) crisis in the United States remains an ORWH priority. In June 2022, the Biden administration released the White House Blueprint for Addressing the Maternal Health Crisis. ORWH is aligned with many of the activities outlined in the blueprint, such as co-sponsoring the Implementing a Maternal health and PRegnancy Outcomes Vision for Everyone (IMPROVE) initiative and the P2P workshop I discussed earlier. Last year saw several additions to the NIH MMM Web Portal, including an update to the comprehensive fact sheet titled Maternal Morbidity and Mortality: What Do We Know? How Are We Addressing It? This resource provides definitions for key terms, including the difference between "pregnancy-related death" and "pregnancy-associated death"; recent U.S. data on MMM; recent data on NIH investments; and a graphic visualizing specific MMM-related research project topics.
Looking Ahead
Although we have made great strides in women's health research, more work remains to be done. Addressing health disparities affecting women and expanding gender equity research are major priorities for ORWH in 2023. ORWH is eager to establish and house the NIH Office of Autoimmune Disease Research, funded with the omnibus spending package recently signed into law by President Joe Biden. Research on women's health and sex differences has shed light on the variations in the occurrence, symptoms, and progression of autoimmune diseases and many other diseases and conditions in women and men.  
An enduring priority is advancing the NIH Policy on Sex as a Biological Variable, which celebrates its seventh anniversary in January. The SABV policy continues to improve women's health by ensuring that the potential influences of sex on health and disease are considered from the development of research questions and study design all the way through data collection, analysis of results, and reporting of findings. I was delighted to be a part of Women's Health Access Matters' (WHAM) virtual discussion recognizing this landmark act. We discussed what's changed in women's health research in 30 years and the work that still needs to be done. Watch it on YouTube. Later this year, we'll celebrate the 30th anniversary of the NIH Revitalization Act of 1993, which laid the foundation for major policy changes in women's health research, including inclusion of women and minorities in NIH-funded clinical research. This act also mandated the ACRWH, whose next biennial report will be released in 2023. ACRWH will convene for its 58th and 59th meetings on April 12 and October 18, respectively.
Building upon the momentum gained last year, ORWH will continue to help support and develop women in their careers in STEMM workforces. I look forward to the ORWH, Office of Data Science Strategy, and National Institute of Arthritis and Musculoskeletal and Skin Diseases partnership on the Team Science Leadership Scholars Program (LSP), embedded within the Accelerating Medicines Partnership® Autoimmune and Immune-Mediated Diseases (AMP® AIM) program. The goals of the LSP are to prepare the next generation of leaders of team science that will improve women's health and to promote diverse representation of women scientists among leaders of complex, high-impact research programs in academia, industry, and the public health sector.
An event I particularly look forward to each year is the VPS. The 7th Annual Vivian W. Pinn Symposium will be held on May 16, and this year's theme is menopause. Menopause is an understudied and under-researched topic, but it is imperative that we understand women's health throughout the life course so we can fully support women during menopause and other important biological events. Please save the date and stay tuned for more details.
As we look to the future and new pathways to pursuing excellence in meeting our mission, my hope is that we keep the needs of today's and tomorrow's women centered; employ data-informed decision-making that puts science first; embed diversity, equity, inclusion, belonging, and accessibility into all efforts; and embrace innovation to elevate women's health research at NIH and beyond. 2023 is shaping up to be another productive year of making more progress researching the many facets of women's health and supporting women working in biomedical careers. Stay abreast of our latest work by visiting the ORWH website (don't forget to sign up for The Pulse, which is our monthly newsletter, and our quarterly publication, Women's Health in Focus at NIH), liking us on Facebook, and following us on Twitter.