Women in Medicine Month: NIH Leaders (Blog 3 of 3)
By Dr. Janine A. Clayton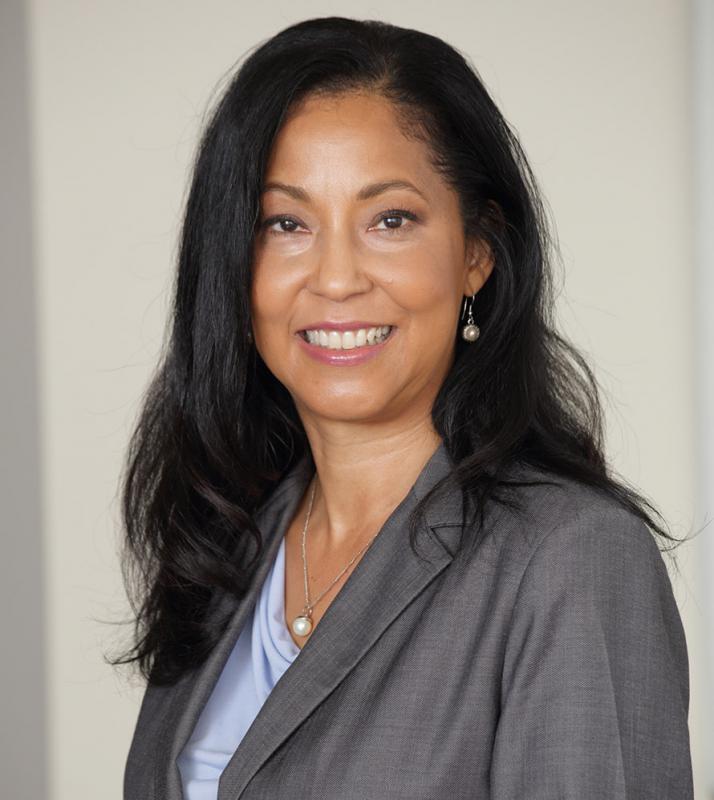 As Women in Medicine month closes, I would be remiss if I did not take a moment to recognize and highlight some women at NIH who have made contributions to medicine. 

NIH has been the home of many leaders in the field including Bernadine Healy, M.D., the first female director of NIH, Ruth Kirschstein, M.D., the first female director of an NIH Institute, and Vivian Pinn, M.D., the first full-time director of ORWH.

These "firsts" crushed many glass ceilings, opening the way for many current influencers such as Diana W. Bianchi, M.D., Linda S. Birnbaum, Ph.D., Patricia Flatley Brennan, RN, Ph.D., Josephine P. Briggs, M.D., Patricia A. Grady, Ph.D., Andrea T. Norris, M.B.A., Martha J. Somerman, D.D.S., Ph.D., and Nora D. Volkow, M.D., who lead NIH Institutes and Centers that support thousands of scientists making headway in medicine. 

In addition to these able individuals, I would also like to highlight three women who have been in the trenches of science: Julie E. Ledgerwood, D.O., Lauren V. Wood, M.D., and S. Patricia Becerra, Ph.D. 

Julie E. Ledgerwood, D.O. is the chief of the clinical trials program at the Vaccine Research Center of the National Institute of Allergy and Infectious Diseases. Dr. Ledgerwood is at the forefront of the clinical evaluation of candidate vaccines. Since 2001, the clinical trials program has launched protocols involving candidate vaccines and monoclonal antibodies targeting HIV, smallpox, influenza, West Nile virus, Ebola, malaria, and other diseases involving over 9,000 clinical trial volunteer enrollments. She has received numerous awards including three NIH Director's awards. Dr. Ledgerwood completed her residency in internal medicine at Johns Hopkins Bayview Medical Center as well as a fellowship in allergy and immunology at the NIH. 

Lauren V. Wood, M.D. is the former director of the clinical translational research program of the Vaccine Branch at the Center for Cancer Research, which is part of the National Cancer Institute. Although she retired from NIH this year, she spent more than a decade doing research at the Vaccine Branch. Her clinical research interests include therapeutic vaccines and immune-based therapies for cancer and HIV infection. As part of a team of scientists, she worked on antiretroviral agents and immune-based therapies in HIV-infected children, adolescents, and young adults, including the initial studies of lamivudine (3TC) and ritonavir that led to FDA approval for their use in children. She earned her medical degree from the Duke University School of Medicine. 

S. Patricia Becerra, Ph.D. is chief of the Section on Protein Structure and Function at the National Eye Institute. Her research interests cover biochemistry applied to systems of the retina. More specifically, she is interested in protein structure and function relationships and their impact on drug development for fighting blindness. She joined the Institute as a visiting scientist in 1991, became an investigator in 1994, was promoted to principal investigator in 2001, and today is chief of Section. Born in Lima, Peru, Dr. Becerra received her doctorate in biochemistry from the University of Navarra in Spain. 

These are the profiles of only a few of many notable women at NIH. Now on its 10th anniversary of publication, the book Women in Science at the National Institutes of Health 2007-2008  (PDF) celebrates the careers and life accomplishments of many other talented female scientists and engineers who are part of the NIH community. 

In it, you will find more information about many notable NIH women scientists including their research interests, descriptions of pivotal moments in their careers, and their experience and advice on mentoring and work/life balance. I invite you to review the contributions and stories of these dedicated and remarkable women in science.
References:
1. National Institutes of Health. Julie E. Ledgerwood, D.O. www.niaid.nih.gov/research/julie-e-ledgerwood-do. Accessed September 1, 2017.
2. National Institutes of Health. Lauren V. Wood, M.D. https://ccr.cancer.gov/Vaccine-Branch/lauren-v-wood. Accessed September 1, 2017.
3. National Institutes of Health. S. Patricia Becerra, Ph.D. www.edi.nih.gov/people/hispanics/profiles/patricia-becerra and https://irp.nih.gov/pi/s-patricia-becerra. Accessed September 1, 2017.
4. National Institutes of Health. Women in Science at the National Institutes of Health 2007-2008. Bethesda, MD: NIH, 2007.