ORWH Contributes $1 Million to NIH HEAL Initiative to
Evaluate Impact of Opioids on Human Development
By Dr. Janine A. Clayton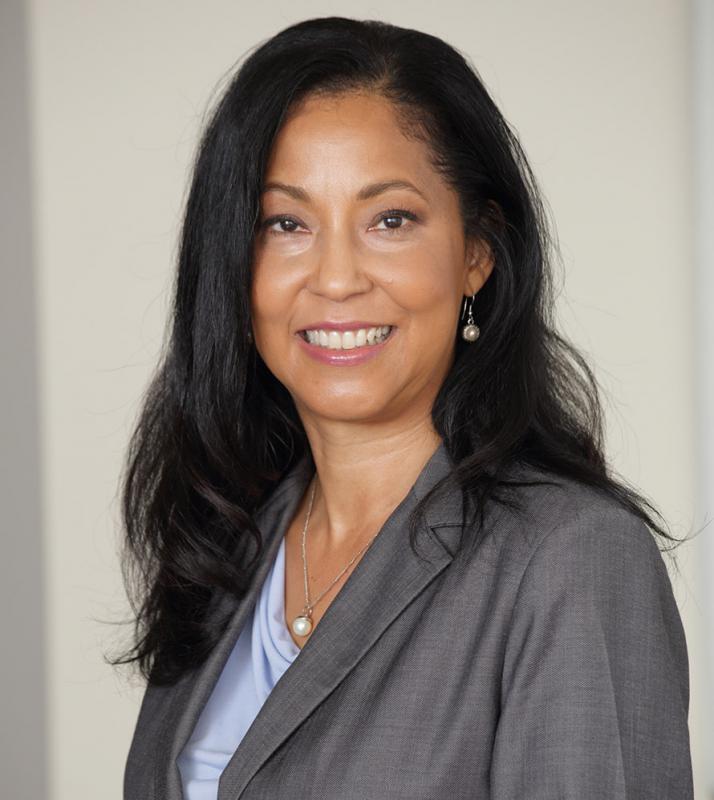 One of our goals at the NIH Office of Research on Women's Health (ORWH) is to help ensure that every woman receives—across her life course—evidence-based disease prevention and treatments tailored to her own needs, circumstances, and goals. As part of this work, and in association with the Trans-NIH Strategic Plan for Women's Health Research, ORWH has contributed $1 million to help study the long-term impact of prenatal and postnatal opioid exposure on children's brain development. This funding is part of NIH's Helping to End Addiction Long-termSM (HEAL) Initiative, through which NIH is awarding nearly $1 billion in research funding in an aim to reverse the opioid crisis, which is affecting millions of Americans of all ages. 
A complex intersection of many internal and external factors affects one's health status and response to treatments. Nowhere is this more the case than during human development. The consideration of a multidimensional framework to health—one that accounts for these internal and external factors across the life course—is critical to reducing disease burden and improving quality of life.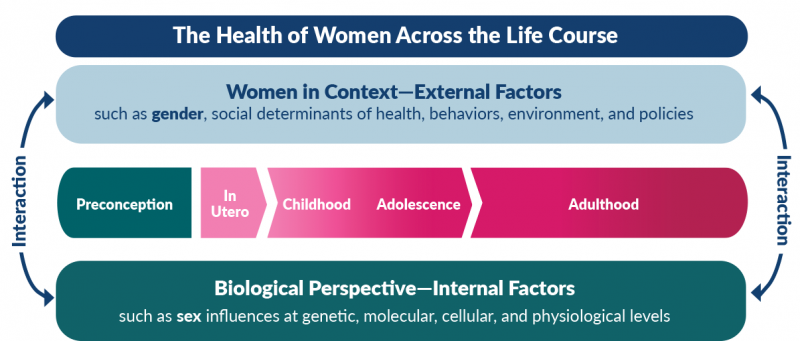 Figure. The multidimensional framework represents the intersection of multiple biological factors in the context of a woman's life over the entire course of her life.

In line with this multidimensional approach, ORWH is providing funding assistance to the HEALthy Brain and Child Development (HBCD) study as part of the NIH HEAL Initiative. The goal of this study is to better understand the effects of early opioid exposure on brain development, from the prenatal period through early childhood. Exposure to other substances—such as cannabis, alcohol, and tobacco—will also be studied. As part of their work, the researchers will investigate the potential roles of sex/gender, genetics, and social and environmental factors. They will assess variability in brain development after opioid exposure and how it contributes to cognitive, behavioral, social, and emotional function. 
The HBCD study group will consist of approximately 7,000 pregnant women from regions of the country greatly affected by the opioid crisis. For at least 10 years, the scientists will follow the mothers and children, who will also include some not exposed to opioids to better understand normal brain and behavioral states.
ORWH is proud to join the NIH HEAL Initiative to address the opioid crisis, particularly in the context of life course matters, and will continue to look for ways to help women, girls, boys, and men overcome this health challenge. Visit our website at www.nih.gov/women and subscribe to our quarterly publication, Women's Health in Focus at NIH, to receive updates on progress regarding this and other ORWH work. 
I extend a special thanks to my colleagues at the following NIH Institutes, Centers, and Offices (ICOs) and at the Environmental Influences on Child Health Outcomes (ECHO) program for cofunding the HBCD study:
Supporting NIH ICOs:
National Institute on Drug Abuse (NIDA)
National Institute on Alcohol Abuse and Alcoholism (NIAAA)
Eunice Kennedy Shriver National Institute of Child Health and Human Development (NICHD)
National Institute of Environmental Health Sciences (NIEHS)
National Institute of Mental Health (NIMH)
National Institute of Neurological Disorders and Stroke (NINDS)
National Institute on Minority Health and Health Disparities (NIMHD)
Office of Research on Women's Health (ORWH)
Office of Behavioral and Social Sciences Research (OBSSR)