Learn from Exemplars of Progress at an NIH Forum:
Effective Approaches to Fostering Faculty Gender Diversity, Equity, and Inclusion: 
Celebrating Progress 
By Dr. Janine A. Clayton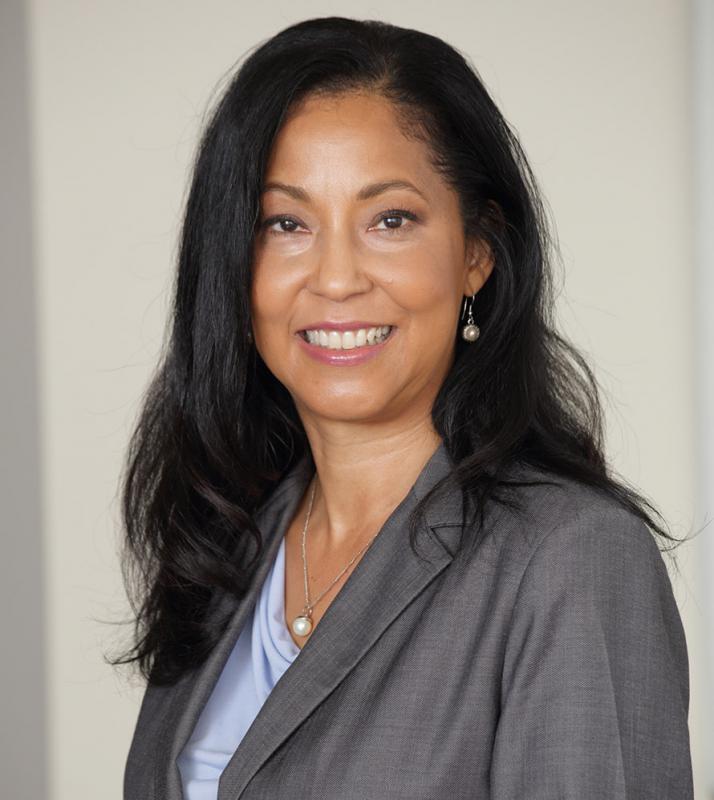 The data don't lie; an inequity exists between the careers of women scientists and their male counterparts. Currently, in the United States, women enter graduate studies in the life sciences and medicine at about the same rate as men—yet women are underrepresented at the faculty level in biomedical sciences in academia and in medical schools. NIH funding of women scientists shares a similar story. Women represent more than half of National Research Service Award (NRSA)–funded graduate students in biological sciences and postdoctoral fellows. Women also represent a slight majority of mentored K grant recipients, but then there is a precipitous decline in the percentage of R01 grants awarded to women: About one-third of R01 awardees are women.
These data—and the careers of women in biomedical and behavioral science—can improve with concerted efforts and by following the examples of effective practices.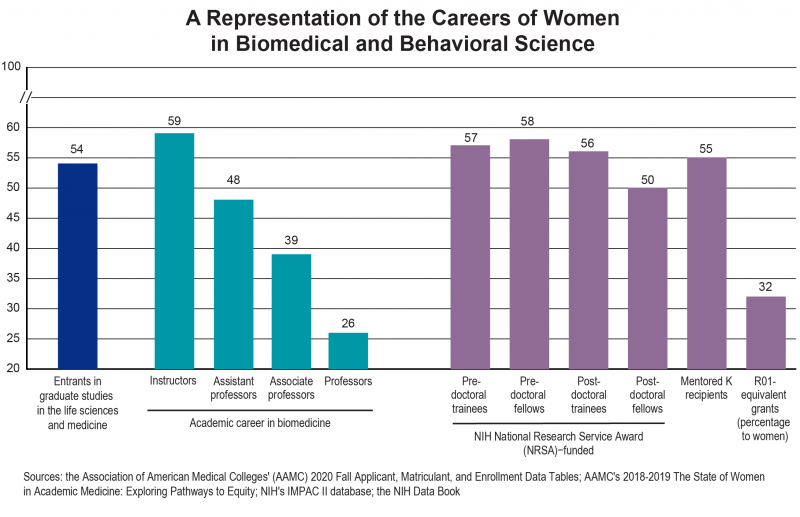 Adopt Practices to Change Trajectories 
Effective practices exist, and last month, it was gratifying to share the winners and honorable mentions of the NIH Prize for Enhancing Faculty Gender Diversity in Biomedical and Behavioral Science. These organizations have acted to substantially contribute to systemic change aimed at addressing gender diversity and equity issues among faculty members within their biomedical and behavioral science departments, centers, or divisions. Each winner has been awarded $50,000. And soon you will have the chance to learn more about their success. 
Celebrate and Perpetuate Progress
I encourage you to join ORWH on October 5, 2021, for a half-day forum titled "Effective Approaches to Fostering Faculty Gender Diversity, Equity, and Inclusion: Celebrating Progress," which will feature representatives from the prize-winning institutions and the American Association for the Advancement of Science's (AAAS) STEMM Equity Achievement (SEA) Change program. In partnership with SEA Change and the National Academies of Sciences, Engineering, and Medicine (NASEM), ORWH plans to disseminate an array of interventions that have been used to increase the retention and advancement of women faculty members in biomedical sciences. Discussions about implementation of interventions, outcomes, lessons learned, and future goals will take place during the following panels: 
Vision for Institutional Change
Training for Inclusive, Equity-Minded Environments
Reducing Barriers to Career Advancement
Effective Tools for Assessing and Monitoring Outcomes
Speakers for the event include NIH Director Francis Collins, M.D., Ph.D.; Sudip Parikh, Ph.D., the CEO of AAAS; and Shirley Malcom, Ph.D., the Senior Advisor to the CEO of AAAS and Director of SEA Change. The forum is free and open to the public. Registration is available on this webpage. If you can't make the forum, a recording of it will be made available on the webpage after the event.
Register for the Forum: Improve Equity and Improve Science
Advancing women into leadership roles in the sciences is critical to producing good science. Diversity in the scientific workplace generates more innovative solutions, and diverse teams are more productive and produce more impactful research. Women scientists are also more likely to study sex influences and differences in their work.
Join us on October 5 for the forum and be a part of these solutions that will benefit researchers and the public for generations to come! 
 
RFI Requests Information to Identify Gaps in Women's Health Research
A recent request for information (RFI) from NIH invites comments from the scientific community, professional societies, and the general public to assist in identifying gaps in research and clinical practice pertaining to the health of women. 
 
Responses to this RFI will inform an event titled "Advancing NIH Research on the Health of Women: A 2021 Conference," which will be held virtually on October 20, 2021. This congressionally requested conference will address research efforts in three specific areas: rising maternal morbidity and mortality rates, increasing rates of chronic debilitating conditions in women, and stagnant cervical cancer survival rates. Conference participants will assess the current state of NIH-supported women's health research, delineate research gaps, and identify research opportunities. 
 
Responses to the RFI are due by September 15, 2021. Click here for more information and to submit comments. Registration for the conference is also open.