The Far-Reaching Effects of Promoting and Maintaining Healthy Vision
By Dr. Janine A. Clayton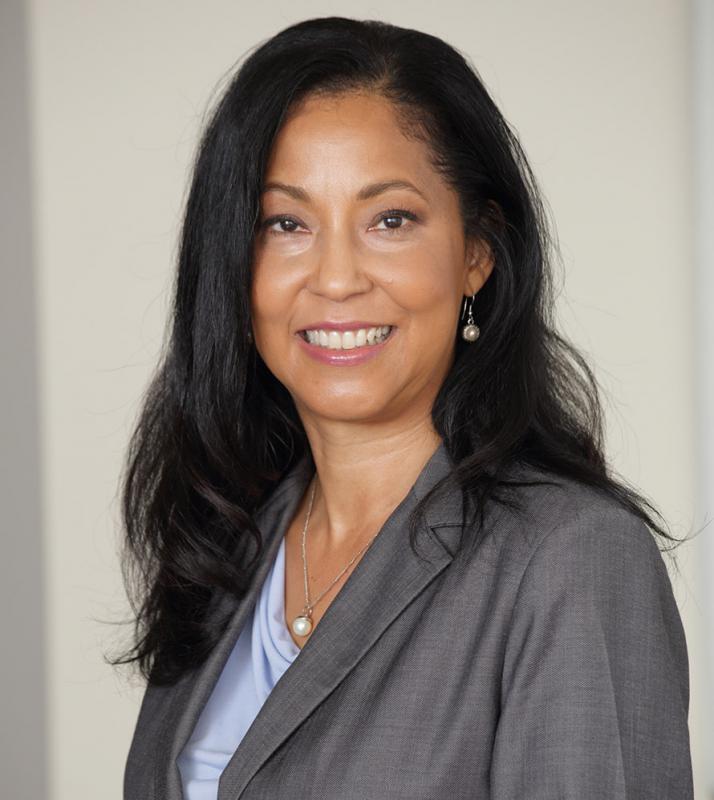 In August, we observe National Eye Exam Month. This observance is of special importance to me, given my passion for vision health and my experience as an ophthalmologist. The National Eye Institute's website offers excellent healthy vision resources, such as tips to protect your vision, an eye health trivia quiz, and videos and webinars that teach about healthy vision. 
The best way to maintain vision health is to get a dilated eye exam on a regular basis to check how clearly you can see, your peripheral or side vision, your eye pressure, and more. Regular eye exams are particularly important because systemic diseases such as hypertension can be diagnosed by checking eye health. Other ways to promote vision health include participating in physical activity; talking about your family eye health history; eating foods that promote vision health, such as spinach, kale, salmon, and tuna; wearing sunglasses when outside; and quitting smoking. 
Recently, JAMA Internal Medicine published research that finds cataract removal surgery is "significantly associated with a lower risk of dementia development" among older adults. Removing cataracts to possibly lower the risk of dementia is an exciting finding because cataract is a leading cause of blindness worldwide and maintaining vision health may improve quality of life. When it comes to vision issues specific to women, I recently discussed how sex and gender affect eye and vision health with Prevent Blindness President and CEO Jeff Todd. The full "Women's Eye Health and Safety" interview can be accessed on the Prevent Blindness website. 
Two additional monthly observances in August are National Immunization Awareness Month and National Breastfeeding Month. Both immunizations, also referred to as vaccinations, and breastfeeding are important topics that can affect long-term health. I encourage you to check the immunization resources and maternal vaccination information provided by the Centers for Disease Control and Prevention (CDC). Receiving vaccinations during pregnancy is safe, and the protection extends from mother to baby. Maternal vaccinations are important because vaccines can protect newborn babies from serious illnesses, such as the flu and whooping cough. 
However, we know that there are sex differences in how people respond to vaccines. For example, women usually develop higher antibody responses but experience more negative reactions after receiving a vaccine compared with men. In the context of scientific research and clinical trials, it is vital to continue to disaggregate results by sex and gender to effectively protect all people against infectious diseases. 
To support breastfeeding, the U.S. Department of Health and Human Services Office on Women's Health offers a downloadable resource, "Your Guide to Breastfeeding." The guide covers why breastfeeding is important, myths about breastfeeding, how the human body creates breastmilk, learning to breastfeed, and common challenges and questions about breastfeeding. Also, the Eunice Kennedy Shriver National Institute of Child Health and Human Development offers breastfeeding resources and research. Finally, the U.S. Breastfeeding Committee—a national coalition of nonprofit organizations at the national, state, local, and community levels—provides resources and tools to learn about breastfeeding.
Importantly, eye and vision health maintains connections to both vaccinations and breastfeeding. Vaccinations are a proven public health tool to prevent mass disease outbreaks. During public health emergencies, ophthalmologists are essential health care workers who provide necessary vision services. Many viruses have been found to affect vision and eye health, such as the Ebola virus, Zika virus, human coronaviruses (including SARS-CoV-2, the virus that causes COVID-19), and more. However, receiving proper and timely vaccinations can prevent infection, thus avoiding potential vision issues. 
Regarding vaccines for SARS-CoV-2, encouraging findings have been reported for women who are breastfeeding and/or lactating and have received a vaccine. Research published in JAMA found SARS-CoV-2 antibodies for up to 6 weeks in the breast milk of breastfeeding and/or lactating women. This finding suggests a possible protective effect against infection for the infants who received the breast milk from vaccinated women.
We know that breastfeeding is not possible for all mothers and babies, and research has found no difference between breastfed and formula-fed infants in terms of vision health outcomes. For example, recent research in Cancers found no significant differences between breastfed and formula-fed babies' risks of developing retinal cancer. Similarly, research published in Investigative Ophthalmology & Visual Science found that exclusive breastfeeding during infancy compared with formula-feeding did not produce long-term differences in vision outcomes in adolescence. Overall, providing infants either sufficient breast milk or sufficient formula helps all babies develop healthy vision.
In response to a congressional request to address NIH efforts related to women's health research, ORWH, on behalf of the Advisory Committee on Research on Women's Health, hosted an event on October 20, 2021, titled "Advancing NIH Research on the Health of Women: A 2021 Conference." The key topics discussed, as requested by Congress, were: 
Clinical practices related to rising maternal morbidity and mortality rates
Increasing rates of chronic debilitating conditions in women 
Stagnant cervical cancer survival rates
To learn more about these issues, please visit ORWH's website to read the full report.
The monthly observances in August related to vision exams, immunizations, and breastfeeding serve as important reminders for us all. Recently, people have faced challenges accessing vaccines because of the COVID-19 pandemic and difficulties obtaining baby formula because of the national recall and shortage. Maintaining healthy vision promotes overall physical health, and August is a great time for kids returning to school to receive routine vision exams. Also, immunizations are extremely important not only for our personal health but for public health. As we approach the fall months, now is a great time to schedule immunizations and booster shots in advance of flu season. Finally, all mothers experience breastfeeding differently, and the most important thing is that mother and baby are healthy.