Annual Reminder: You Have One Heart. Take Care of It
By Dr. Janine A. Clayton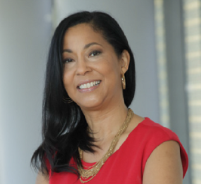 February is American Heart Month! And during February, the National Heart, Lung, and Blood Institute (NHLBI) sponsors The Heart Truth®, its annual national campaign to raise awareness of the leading cause of death among women and other vulnerable populations: heart disease. Check out its extraordinary array of resources on preventing this disease.
Two aspects of the campaign are of particular interest to me. I am especially pleased that NHLBI's campaign takes a lifespan approach to heart health, which aligns with ORWH's multidimensional approach to women's health over the life course. In recent years, The Heart Truth® has expanded its scope to reach younger women. As we know today, when it comes to heart disease, lifestyle changes can make a big difference across the life course. For example, hypertension (high blood pressure) is being diagnosed in younger and younger women; the sooner women are treated for this very treatable condition, the better.
A second focus of great interest is the campaign's outreach to populations vulnerable to heart disease, such as African Americans and other underserved populations. By now, many readers are familiar with statistics like this: In 2017, African Americans were 20% more likely to die from heart disease than non-Hispanic Whites.1 Another NHLBI initiative is "With Every Heartbeat Is Life," an online toolkit for community health workers in African American communities. I urge you to share the toolkit in your community.
Expanded outreach to these populations is especially important in light of the 2020 American Heart Association survey results: "Awareness that heart disease is the [leading cause of death] among women declined from 2009 to 2019, particularly among Hispanic and non-Hispanic Black women and in younger women."2
The Heart Truth® Resources
American Heart Month
COVID-19 and Your Heart 
Community Health Worker Tools
Educational Materials
Join the #OurHearts Movement
Outreach Toolkits
State-based Infocards
Videos
Social Media Resources
"With Every Heartbeat Is Life" Toolkit

Other HHS Resources
HHS Hypertension Innovator Award Competition
Surgeon General's Call to Action to Control Hypertension
Every February, American Heart Month reminds me just how much women's heart health is a public health imperative. For decades, the public and many clinicians viewed it as a men's health concern. Today, we know so much more about cardiovascular disease (CVD) and women's health, as my blog post last February laid out.
Take symptoms. For women, heart disease often presents differently than it does for men. And I mean very differently—one example is that women are more likely than men to have no symptoms of coronary heart disease. Consequently, doctors may not recognize heart disease in their women patients or treat women as quickly.
Women also face their own set of risk factors. After menopause, women are more likely to get heart disease as their bodies' production of estrogen drops. Though men are more likely to get type 2 diabetes, women with diabetes have a twofold increased risk of heart disease. It's more lethal, too: "Women with diabetes die more often after their first heart attack," said Judith Regensteiner, Ph.D., of the University of Colorado Anschutz Medical Campus.3
Finally, women can get pregnant, which creates its own risk factors. For example, the most common pregnancy-related complication is preeclampsia (high blood pressure during pregnancy), a known risk factor for heart disease. In fact, preeclampsia is associated with an increased risk for developing hypertension within 3 years of a pregnancy.4
Given the United States' high rates of maternal morbidity and mortality these risk factors and others are of particular concern. In response, ORWH has put maternal health front and center. In the past year, new research studies have enhanced our knowledge base on the connection between CVD and pregnancy. Here are just two:
Okoth, K., et al. (2020). Association between the reproductive health of young women and cardiovascular disease in later life: umbrella review. The BMJ. PMID: 33028606. This umbrella review notably provides a comprehensive list of factors related to reproduction and adverse pregnancy outcomes and their association with CVD. (See the table at the bottom of the page.) 
Ramlakhan, K. P., et al. (2020). Pregnancy and cardiovascular disease. Nature Reviews Cardiology. PMID: 32518358. This offers a comprehensive look at why and how CVD complicates pregnancies for many mothers (1–4%). In fact, CVD is the leading cause of maternal death. Noteworthy is how the review examines the cardiovascular and cardiometabolic pathologies that can present or be acquired during pregnancy. 
Also noteworthy is a recent Heart, Lung and Circulation article that asks, "How does mental health impact women's heart health?"5 The article examines the various pathways—genetic, biological, ethnic/racial, and psychological—by which women's vulnerability to common mental disorders elevates CVD risk. "By middle age, women with clinical depression have double the risk of having a heart attack or stroke in the following 18 years compared to women without," the authors explain.
Later this month, the Journal of Women's Health is publishing a special issue on maternal health, including articles on pregnancy-related CVD risks. The brainchild of Samia Noursi, Ph.D., ORWH Associate Director for Science Policy, Planning, and Analysis, who also served as Guest Editor, the special issue is a timely addition to your American Heart Month reading.
NIH's fight against heart and vascular diseases—including determining the causes, diagnoses, treatments, and preventions—will continue. In the meantime, please do your part and take care of your heart! It's the only one you've got. In other words, heart care is self-care—and vice versa. The Heart Truth® can show you how.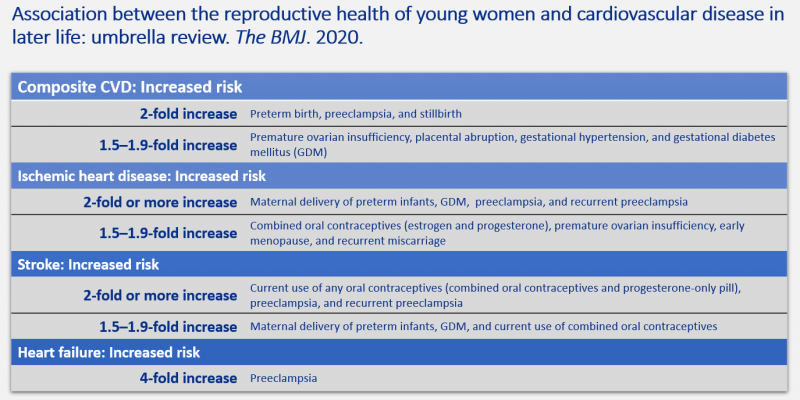 References
1 Kochanek, K. D., et al. (2019). National Vital Statistics Reports. PMID: 32501199.
2 Cushman, M., et al. (2020). Circulation. PMID: 32954796.
3 American Heart Association News. (2019, May 14). Why are women with diabetes at greater risk for poor heart health?
4 Haas, D. M., et al. (2019). Journal of the American Heart Association. PMID: 31564189.
5 O'Neil, A., et al. (2021). Heart, Lung and Circulation. PMID: 32665170.