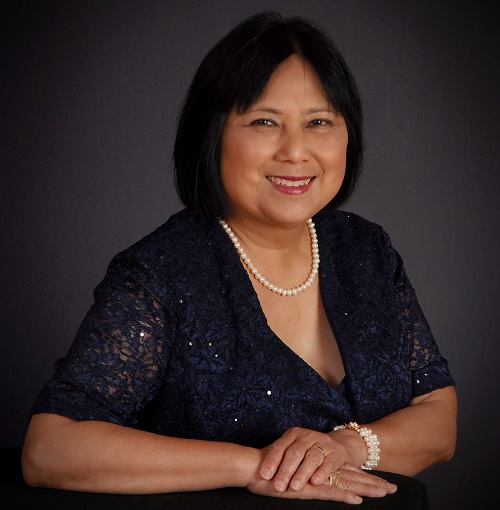 Xenia Tigno, Ph.D., recently joined ORWH as the Office's first Associate Director for Careers. Dr. Tigno received her doctorate in physiology magna cum laude from the University of Würzburg and master's degrees in physiology and epidemiology from the University of the Philippines College of Medicine. Dr. Tigno's broad research career has included investigations in physics at CERN (the European Organization for Nuclear Research), microcirculation, community-based epidemiology, obesity, diabetes, and aging. 
Dr. Tigno taught medical physiology for nearly 30 years before joining NIH in 2009. She has written a textbook on integrative physiology and is currently editing a book on sex differences in lung physiology sponsored by the American Physiological Society. Prior to joining ORWH, Dr. Tigno managed a multidisciplinary research portfolio at the National Institute of Nursing Research (NINR), which included grants on women's health and the Study of Women's Health Across the Nation (SWAN). 
Dr. Tigno was also a Program Director at the National Heart, Lung, and Blood Institute (NHLBI), where she oversaw grants related to training and special projects in the Airway Biology and Disease Branch of the Division of Lung Diseases as well as in the National Center on Sleep Disorders Research. She organized workshops related to data science, barriers and challenges of underrepresented investigators, and career transitions of early-stage researchers. She was a member of NHLBI's Women's Health Working Group, NHLBI's Obesity Working Group, NHLBI's Diversity and Inclusion Champions program, the NHLBI-sponsored Programs to Increase Diversity among Individuals Engaged in Health-Related Research (known as the "PRIDE" initiative), the NIH Common Fund's Molecular Transducers of Physical Activity in Humans program, and the National Cancer Institute's Ad Hoc Working Group on Data Science. 
Dr. Tigno will lead ORWH's continuing mission to support the advancement of women in biomedical careers as well as the careers of women's health researchers. Current NIH efforts in these areas are highlighted in issue 3.2 of Women's Health in Focus at NIH.