April 26, 2021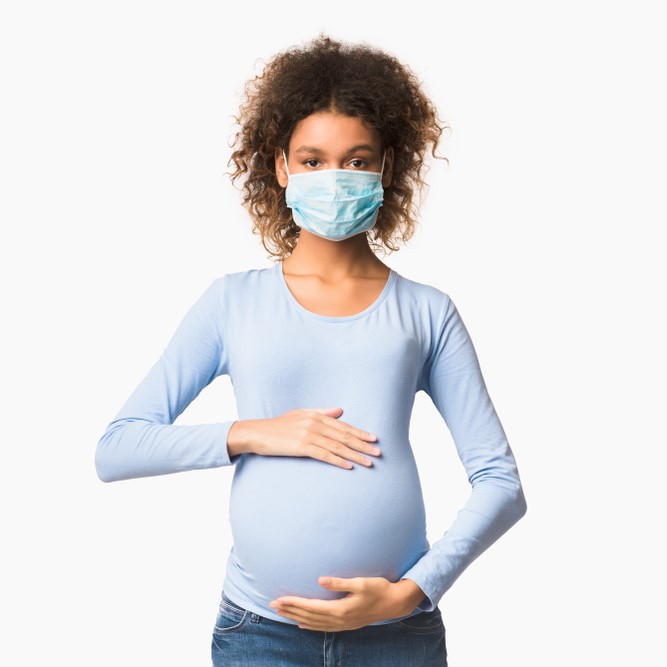 ORWH staff members Pamela Stratton, M.D.; Elena Gorodetsky, M.D., Ph.D.; and Director Janine A. Clayton, M.D., FARVO, recently authored a commentary article in the Journal of the National Medical Association on the "collision of crises" between the COVID-19 pandemic and rising rates of maternal morbidity and mortality (MMM) in the United States.
Over the past 20 years, the United States, unlike its peer nations, has experienced a steady increase in rates of MMM, particularly among women of color. These women have experienced long-standing disparities that stem from inequalities in access to quality health care; prepregnancy conditions such as diabetes, obesity, and hypertension; different social, structural, and environmental determinants of health; and other factors. Some institutions and programs are working to mitigate the problem, such as the Centers for Disease Control and Prevention, the Alliance for Innovation on Maternal Health, and the NIH IMPROVE (Implementing a Maternal health and PRegnancy Outcomes Vision for Everyone) initiative.
The COVID-19 pandemic, which also disproportionately affects communities of color, has heightened these health disparities and potentially increased the risk of MMM. Drs. Stratton, Gorodetsky, and Clayton describe how the pandemic has revealed structural disparities and a lack of resiliency in the U.S. health care system. Although mortality in both pregnant and nonpregnant women infected with COVID-19 remains low, pregnant women with COVID-19 "are more likely to be hospitalized, admitted to intensive care, intubated … and die with women of color and indigenous communities most affected." The authors also present the need for improved understanding of acute and long-term symptoms experienced by infected pregnant women, pandemic-related disruptions to the health care system affecting reproductive health services, mental health considerations for pregnant women and new mothers, and potential neonatal health risks. The exclusion of pregnant women from many COVID-19 clinical trials, including vaccine studies, has resulted in a knowledge gap; clinicians must therefore provide information and share responsibility for decisions about vaccination with pregnant women and lactating women without direct evidence related to these populations.
Drs. Stratton, Gorodetsky, and Clayton conclude by encouraging health care and policy leaders to leverage recent attention to these dual crises to improve reproductive and obstetric health care equity, quality, and outcomes for all pregnant women in the United States.
You can find the complete commentary here.