Updated January 8, 2021
On December 14–16, 2020, ORWH hosted a series of three virtual meetings in celebration of the office's 30-year role in supporting women's health research and sex and gender studies within and beyond the NIH scientific community.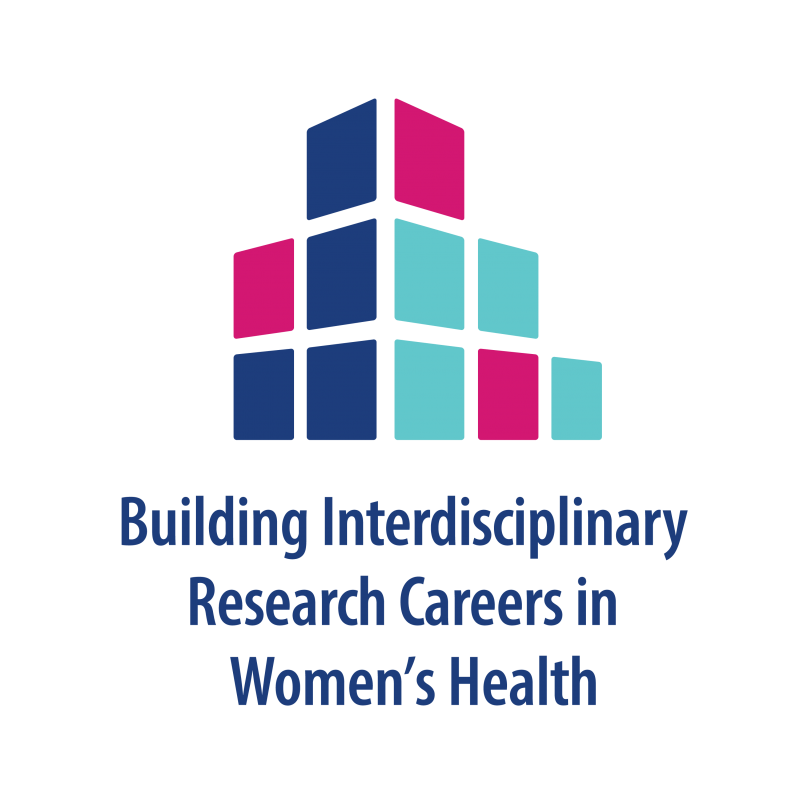 The first meeting convened members of the Building Interdisciplinary Research Careers in Women's Health (BIRCWH) program, celebrating its 20th anniversary this year. BIRCWH, a mentored career-development program, connects junior faculty—known as BIRCWH Scholars—to senior faculty with shared interests in women's health and sex differences research. This meeting featured:
The 4th Ruth L. Kirschstein Memorial Lectureship, presented by Patricia E. Molina, M.D., Ph.D., of the Louisiana State University School of Medicine in New Orleans, who spoke about mentoring young investigators
"Sex Differences in the Prevalence of Ideal Cardiovascular Health Among U.S. Adults," a presentation by Joshua D. Bundy, Ph.D., M.P.H., of the Tulane University BIRCWH program
"Oxytocin Administration in Low-Risk Labor and Birth: Duration of Infusion and Likelihood of Postpartum Hemorrhage," a presentation by Elise N. Erickson, Ph.D., of the Oregon Health & Science University BIRCWH program"Recurrent Episodic Cortical Spreading Depressions Produce Trigeminal Mechanical Allodynia and Anxiety-Related Behaviors," a presentation by Andrea Harriott, M.D., Ph.D., of the Brigham and Women's Hospital/Massachusetts General Hospital/Harvard Medical School BIRCWH program
"20th Anniversary BIRCWH Legacy of Leadership," a lecture by Claire E. Sterk, Ph.D., of Emory University
A video recording of the BIRCWH Annual Meeting is available here.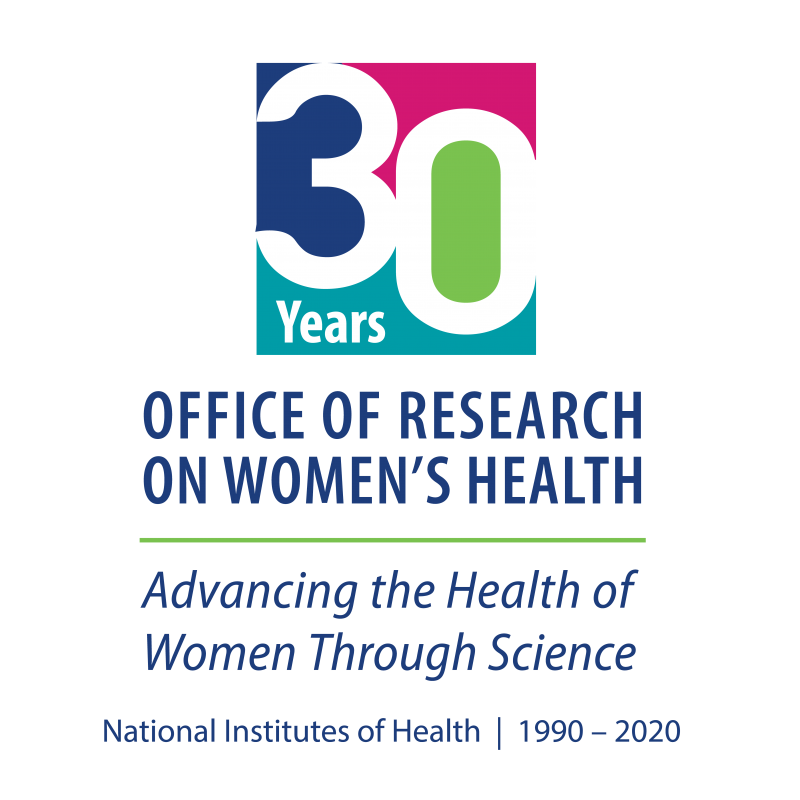 ORWH hosted a second virtual meeting, its 30th Anniversary Scientific Symposium, titled "Advancing the Health of Women Through Science," on December 15, 2020. ORWH Director Janine A. Clayton, M.D., provided opening comments describing the evolution of women's health research and the office, landmark scientific achievements, innovative policies, and how collaboration is meeting current and future challenges in the field. The symposium also featured remarks by NIH Director Francis Collins, M.D., Ph.D., who lauded ORWH's scientific accomplishments and role as one of the leading voices for sex differences research. He highlighted advancing women in biomedical careers as one of ORWH's most important charges and noted NIH's leadership in increasing scientific workforce diversity for the entire research enterprise.
Pauline M. Maki, Ph.D., Professor of Psychiatry, Psychology, and Obstetrics & Gynecology and Director of the Women's Mental Health Research Program at the University of Illinois at Chicago, offered the morning keynote address on women's mental health across the life course. Dr. Maki noted the importance of hormonal contributions to specific mental health disorders at various developmental stages but stressed that biological, health, and psychosocial factors all play important roles in risk and resilience. In the afternoon keynote address, Mary Woolley, M.A., the President of Research!America, remarked on changes related to the COVID-19 pandemic—including broad public support for an urgent refocusing on science and the need for individuals to "meet the moment" by increasing the visibility of the biomedical research enterprise.
Other distinguished presenters included John Balbus, M.D., M.P.H., Senior Advisor for Public Health at the National Institute of Environmental Health Sciences (NIEHS), who discussed the effects of women's environments on their health across the life course, measuring the totality of exposures, and how women are leading efforts to address climate change and its effects. Shaheen Lakhan, M.D., Ph.D., M.Ed., M.S., of Virginia Tech University reviewed sex and gender differences in pain and its management, touching upon their implications for analgesia research, clinical practice, and health care and the need to address chronic pain with a multipronged approach.
A lively panel discussion among leaders in women's health research focused on sex as a biological variable (SABV), with each panelist addressing a different aspect: its role in research and clinical practice, mentoring, and a scholar's viewpoint. Panelists included:
Judith G. Regensteiner, Ph.D., of the University of Colorado Anschutz Medical Campus (moderator)
Virginia M. Miller, Ph.D., M.B.A., of the Mayo Clinic
Karen Freund, M.D., M.P.H., of the Tufts University School of Medicine 
Kedir Turi, Ph.D., of Vanderbilt University Medical Center 
A panel of six leaders from across NIH highlighted key research and activities related to women's health supported by their Institutes and Centers. Panelists included:
A video recording of the ORWH 30th Anniversary Scientific Symposium is available here.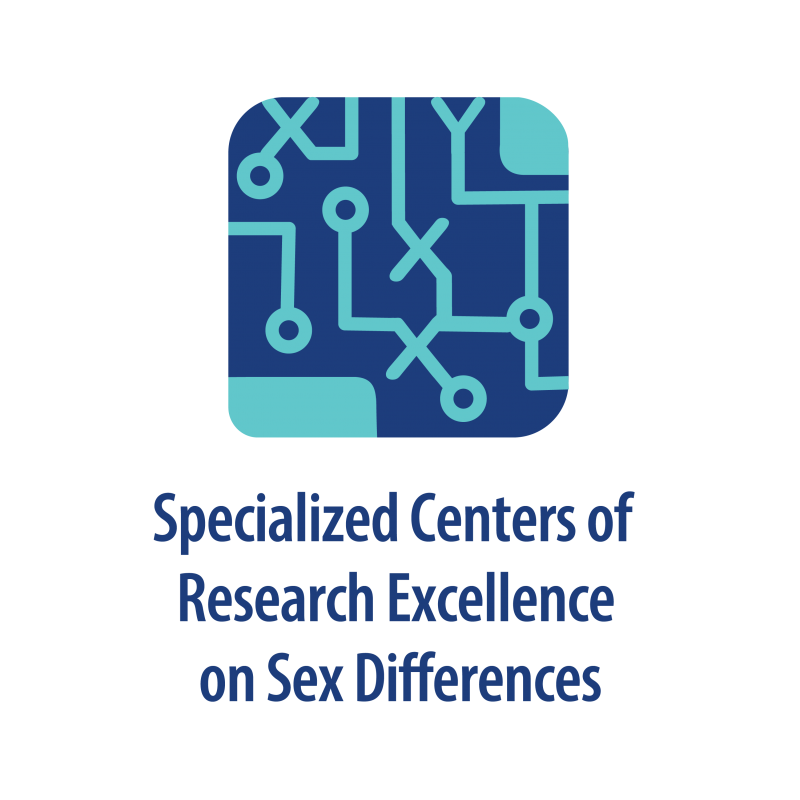 Members of the Specialized Centers of Research Excellence (SCORE) on Sex Differences program met on the final day of the meeting series. SCORE, a signature program of ORWH, is the only NIH cooperative program supporting disease-agnostic research on sex differences. Each center in the SCORE program serves as a national resource for translational research, at multiple levels of analysis, to identify the role of biological sex differences in the health of women. This year's SCORE Annual Meeting featured a keynote address by Jocalyn Clark, Ph.D., Executive Editor of The Lancet, titled "Sex Differences Research and the Health of Women: An Editor's Perspective."
A video recording of this keynote address is available here.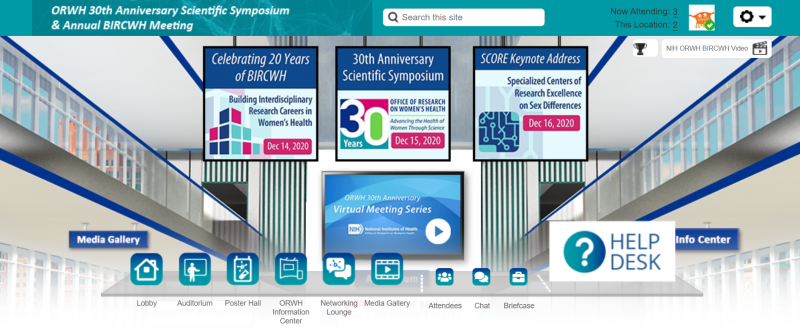 ORWH created a virtual environment website for the 30th Anniversary Virtual Meeting Series, which will be available to all until December 2021. This extensive website includes video recordings from the meetings, scholarly posters from the symposium's research presentations, informational videos about ORWH and its signature programs, historical information about ORWH, and other resources. You can access the virtual environment website here. New users should click the "REGISTER NOW FOR ON DEMAND" button to enter their information and access the virtual environment. Registered users can log in and click "WATCH ON DEMAND" to access the site.