March 24, 2022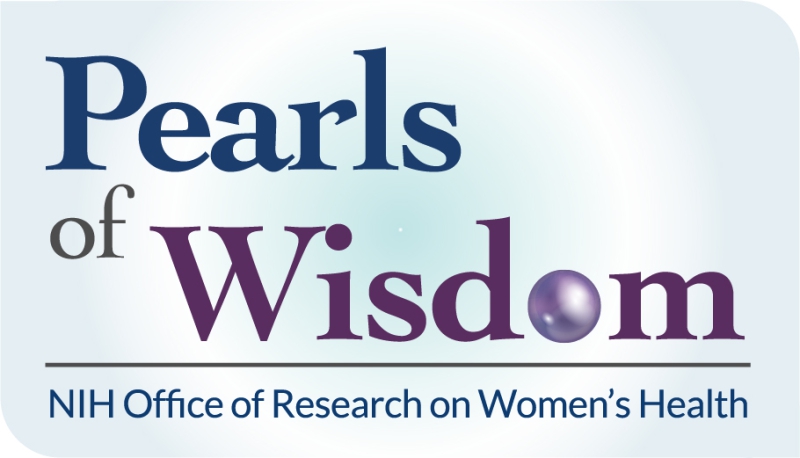 The Pearls of Wisdom online series of short videos aims to inspire, motivate, and inform individuals at all stages of their biomedical careers, with a particular focus on women in STEMM fields. Produced and funded by the NIH Office of Research on Women's Health (ORWH), it features prominent scientists and physicians at NIH and beyond – many from underrepresented racial and ethnic groups–sharing words of wisdom, perspectives, and advice to current and future women scientists.
ORWH has recently expanded and produced new videos featuring diverse NIH Institute and Center Directors, women and men leaders, who are helping eliminate the barriers that make it challenging for women to achieve their full potential. These prominent leaders cover a range of topics, from experience to leadership to navigating the workplace.
The Pearls of Wisdom series is located on the redesigned NIH "Women in Science" website, which describes the history of the NIH Working Group on Women in Biomedical Careers and provides information on the working group's subcommittees, supported programs, grants, career development resources, NIH diversity resources, and career flexibility initiatives. 
Please watch the Pearls of Wisdom video series and read more about the speakers here. You can sort the videos based on the speakers' Pearls of Wisdom types– Career Development, Leadership, Mentorship, Person-Centered Goals, Resilience, and Women of Color.