February 16, 2022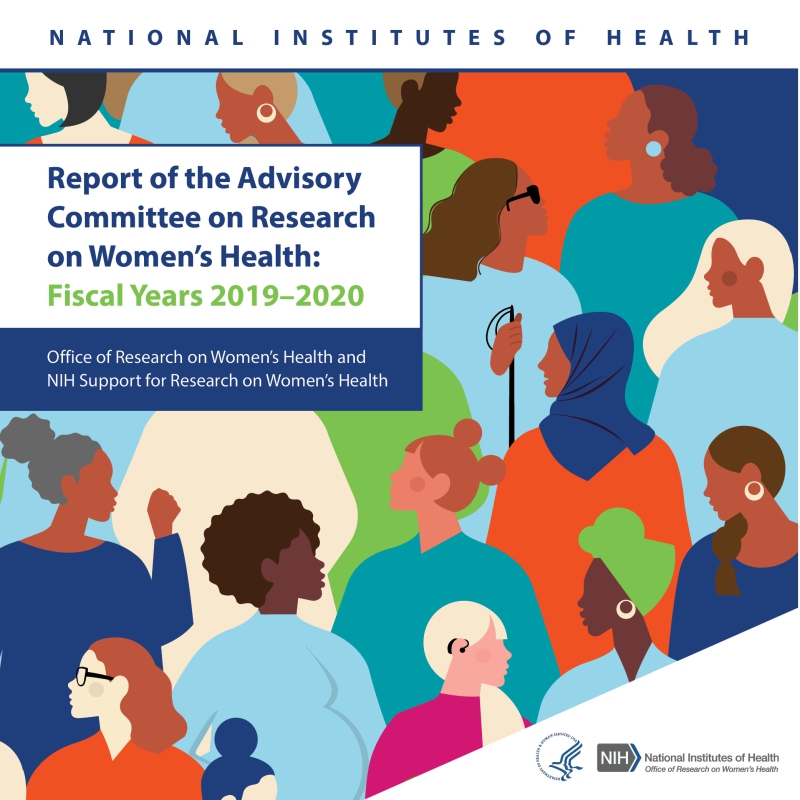 NIH recently published a full report on its fiscal years (FY) 2019 and 2020 research activities pertaining to the health of women. The Report of the Advisory Committee on Research on Women's Health: Office of Research on Women's Health and NIH Support for Research on Women's Health, known as the biennial report, details the NIH-wide programs and accomplishments carried out in fulfillment of ORWH's core mission. It also includes a summary of ORWH activities during FY 2019–2020.
The report highlights NIH research and NIH-supported research on women's health and on the influence of sex and gender on health and disease; details NIH spending on women's health research for FY 2019, with data from FY 2017–2018 included for comparison purposes; and documents the inclusion of women and racial and ethnic minorities in NIH-funded clinical research. New to this report is a section titled "NIH Workforce and Grantees," which provides information on the roles and occupations of women in the NIH workforce for FY 2019–2020 and information on NIH grant funding by sex and/or gender, race, and ethnicity for FY 2016–2020.
You can read the full FY 2019–2020 biennial report and past reports here.