Specialized Centers of Research Excellence on Sex Differences (SCORE) 2022 Annual Meeting Keynote Address
Date and Time
– November 1, 2022, 11:00 AM EDT
Event Information
The Specialized Centers of Research Excellence on Sex Differences, or SCORE, program is the only NIH cooperative agreement program supporting disease-agnostic research on sex differences. Each center serves as a national resource for translational research to identify the role of biological sex differences in the health of women. At this year's SCORE Annual Meeting, Cara Tannenbaum, M.D., M.Sc., Scientific Director, Institute of Gender and Health, Canadian Institutes of Health Research will present the keynote address "Next Generation Sex and Gender Science."
Keynote address only. The remainder of the event is a business meeting for SCORE investigators.
Keynote Speaker
Cara Tannenbaum, M.D., M.Sc., Scientific Director, Institute of Gender and Health, Canadian Institutes of Health Research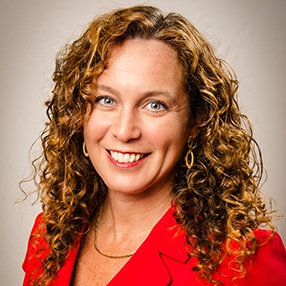 Dr. Cara Tannenbaum was appointed Scientific Director of the Institute of Gender and Health at the Canadian Institutes of Health Research in 2015 and currently serves as Departmental Science Advisor for Health Canada.
She obtained her medical degree at McGill University and specialized in women's health. She is a Professor in the Faculties of Medicine at the Université de Montréal and has received several prestigious awards, including the May Cohen Gender Equity Award from the Association of Faculties of Medicine Canada, the Canadian Trailblazer Award for Exceptional Contributions to Science Policy, the Y Prix des Femmes Award, and membership in the Order of Canada.
Dr. Tannenbaum provides internationally recognized leadership on the integration of sex and gender into research, practice, and policy. She champions the use of data to drive decision-making for increasing representation of women in science, as well as the benefits of science for women.
 
About SCORE
Each center in the SCORE program serves as a national resource for translational research, at multiple levels of analysis, to identify the role of biological sex differences in the health of women. These NIH-supported Centers of Excellence are vital hubs for research on sex and gender that also provide pilot funding, training, and education. SCORE investigators provide leadership in the development and promotion of standards and policies for the consideration of sex as a biological variable (SABV) and sex differences in biomedical research. They identify the contributions of biological sex to health outcomes and apply this knowledge to the development of the next generation of interventions and medical treatments, leading to improvements in women's health. More information about the SCORE program can be found here.